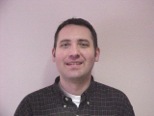 Analysis by Dr Thomas Lundberg, a politics lecturer at Glasgow University
John Swinney's draft budget for 2015-16 includes the introduction of the first Scottish national taxes in over 300 years – the land and buildings transaction Tax (LBTT) and the Scottish landfill tax.
While the finance secretary says that Scotland has the most competitive tax framework for business in the UK, implying a right-wing policy to stimulate growth and job creation, the new LBTT provides an opportunity for the SNP to demonstrate whether it is still a left-wing party.
The LBTT does have a somewhat progressive nature, so many people living in 'middle Scotland' may find that they will be penalised for wanting to buy a home in an affluent area.
The LBTT begins at a higher starting price than stamp duty currently does – £135,000 instead of £125,000 – and the LBTT tax rates apply only to the amount of the purchase price within the band, like personal income tax.
Stamp duty currently applies the relevant rate to the entire purchase price.
There will be winners and losers from what Mr Swinney says is a revenue-neutral tax, and Conservative MSP Jackson Carlaw's response suggests that those who want to buy in expensive parts of Scotland, perhaps due to the presence of better schools, will be stuck paying more.
Presumably these areas are likely to be full of people who voted 'no' in the recent referendum.
Mr Swinney argues that he needs to help first-time buyers (often those on low incomes) get on the housing ladder, so his plan will shift the burden towards those who can better afford to pay the tax.
Critics may claim that the plan is most likely to assist 'yes' voters and will act as something of a bribe in the upcoming Westminster and Holyrood elections, where the SNP will try to take votes away from Labour.