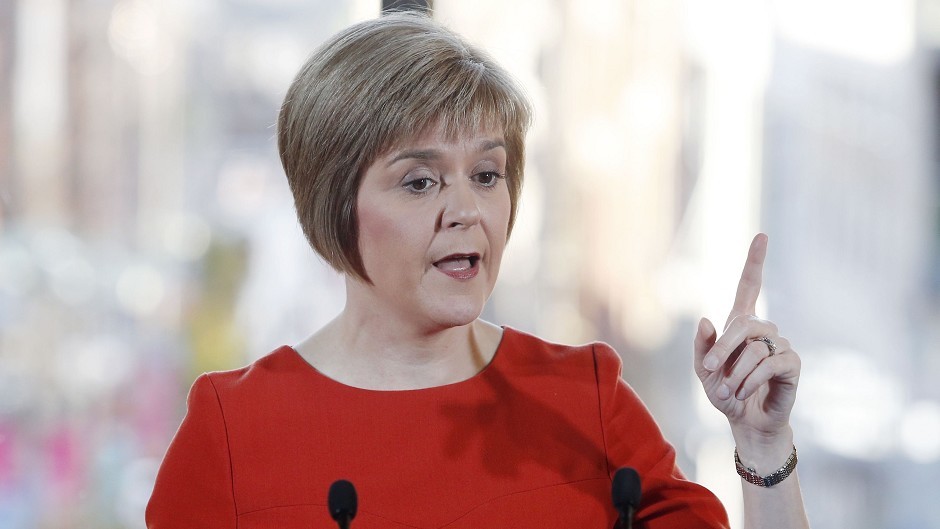 The three contenders for the deputy leadership of the SNP have their eyes fixed on the new members who have flocked to the party in the last month.
Following the SNP's defeat in the independence referendum, some 50,000 disenchanted voters signed up – and all who joined before September 23 will be allowed to vote.
While the influx is a huge boost for the SNP, it will likely change the party's complexion and possibly pose potential problems for the leadership.
The new membership will be from the ranks of the 45% who voted Yes. Unhappy with the referendum result they will want to keep the independence momentum going.
Angela Constance
Deputy leadership contender Angela Constance has made a direct appeal the tens of thousands of new members.
She had written to SNP HQ asking that the cut-off be extended to the close of nominations for deputy leader on October 15.
Ms Constance has come a long way in a short time. Born in Blackburn, the 44-year-old worked as a social worker and was a West Lothian councillor where she was SNP spokesperson for children services and lifelong learning.
Elected to the Scottish Parliament as MSP for Almond Valley in 2007, she was made minister for skills and lifelong learning in December 2010.
Five months later she became minister for children and young people, another short-term position until the job of minister for youth employment landed six months later.
Ms Constance's big break came in April this year when Alex Salmond made her a cabinet member with the creation of the post of secretary for training, youth and employment.
While she had made a decent fist at Holyrood, she is probably more known for sporting a pair of bizarre Bambi Deer high heels as she entered the parliament building a couple of days after the referendum.
Strangely she has no ambition to become deputy first minister, which many thought would immediately go to whoever becomes deputy leader, as long as they have a seat in Holyrood.
"I want to be completely focused on our members, old and new, our party and the wider Yes movement. I want to ensure that, every waking day, we continue to build the case for independence head, heart and soul," she said.
Keith Brown
Transport and Veterans Minister Keith Brown has also thrown his hat into the ring. Born in Edinburgh, he joined the marines and served in the Falkland's War before studying politics at Dundee University and then working in local government administration.
Mr Brown has worked his way up through local politics. He was a councillor in Clackmannanshire, where he was SNP group then council leader, before being elected as MSP for Ochil in 2007 and MSP for the new constituency of Clackmannanshire and Dunblane in 2011.
He clearly has a rebellious streak. In his maiden speech he declared he still had outstanding fines from the Skye Bridge protests of 1994, and he opposed the contentious Beauly to Denny transmission line.
Another well-known incident was the (disputed) scuffle outside his house with members of then Prime Minister Gordon Brown's entourage.
In the first reshuffle of the SNP government Mr Brown was made schools and skills minister. He replaced Stewart Stevenson as transport minister in December 2010 after a blizzard brought motorways to a halt.
Since then major transport projects have given the 52-year-old a high public profile. Although he has come into criticism for plans for average speed cameras on the A9 Perth-Inverness road and for handling the ScotRail franchise to the Dutch firm Abellio.
Stewart Hosie
Last but not least is Dundee East MP Stewart Hosie, seen as a steady, competent politician who has worked his way up the SNP ranks.
Born in Dundee, where he grew up and was educated, he gained a high diploma in computer studies from Dundee Institute of Technology, before working in IT and running his own business.
The 51-year-old has useful internal part experience having been the SNP's first youth convener. From 1999, he spent four years as national secretary before being election organisation convener.
Mr Hosie's time in the Commons has given him valuable TV and radio exposure. After his election as MP in 2005, Mr Hosie was SNP home affairs and women's spokesman and is currently treasury spokesman.
Four years ago, he was appointed SNP Westminster deputy leader and chief whip.
Unlike the other two contenders Mr Hosie is not part of the Scottish Government's inner sanctum. However, he is indirectly connected through his wife Scottish Commonwealth Games and Sports Minister Shona Robison.
Not that any Edinburgh connection will help any of the three candidates when the party is swilling with unknown new blood.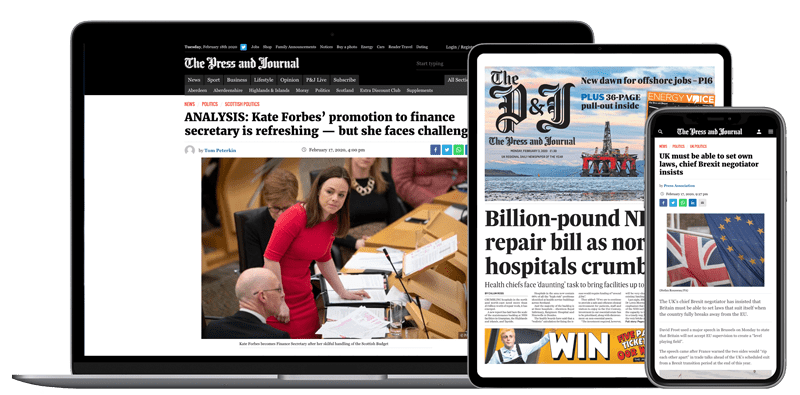 Help support quality local journalism … become a digital subscriber to The Press and Journal
For as little as £5.99 a month you can access all of our content, including Premium articles.
Subscribe