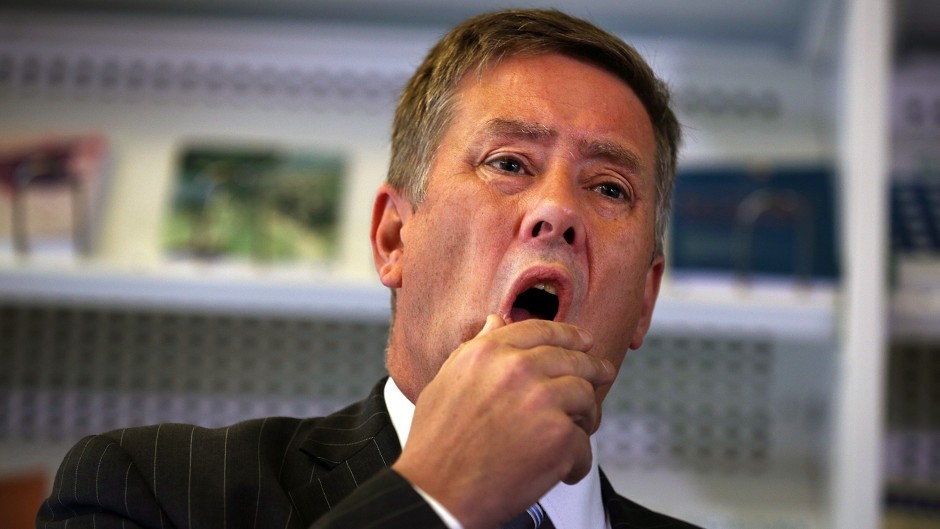 Transport Minister Keith Brown has challenged Scottish Labour leadership candidates to "come clean" on their position on the devolution of railway powers.
The SNP minister called on Jim Murphy, Sarah Boyack and Neil Findlay to set out their policy after Labour failed to include in its submission to the Smith Commission any proposals which would allow public sector bids for the ScotRail franchise.
Mr Brown announced earlier this month that the £6billion, 10-year franchise had been awarded to Dutch rail operator Abellio from next year.
The news angered Labour which wanted him to hold off in case new powers were devolved which would allow for possible public sector bids.
Labour MSP Mark Griffin said the minister claimed to support a Scottish public sector railway but decided to continue with a franchise tender process that "excluded that very option".
"In public, the government talks about more powers, but when it has the opportunity to act, it abdicates responsibility," added the opposition politician.
But Mr Brown, who hopes to become the next deputy leader of the SNP, said he had acted in accordance with legislation set down by the Labour Party and had secured a "good deal" for the public.
But he said he would like to see the public sector able to bid for the contract to run the railway.
Mr Brown said: "When I awarded the Scotrail contract earlier this month Labour called for it to be deferred to allow the power to consider a public sector bid to come to us through the Smith Commission.
"When Labour made its submission to the commission, though, there was no mention of such a power, far less a call to have it included."
Mr Brown said Ms Boyack used to be a transport minister but appeared to have "forgotten" about the railway.
"Neil Findlay, supposedly the left-wing candidate, hasn't made any mention of rail, either, and Jim Murphy doesn't seem to have had anything to say on Scotland's railways at all," he added.
"They should come clean on their position and make it clear whether they intend to amend Labour's proposal to the Smith Commission to call for those powers to come home to Scotland."