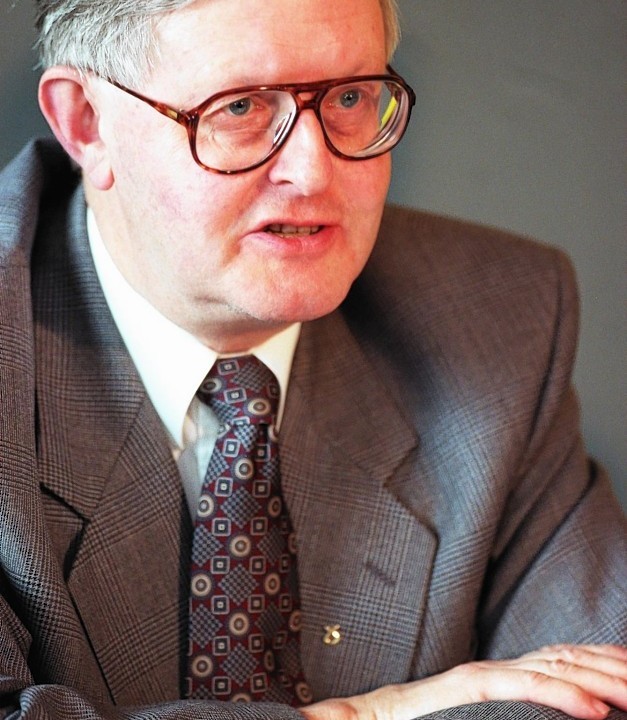 Former SNP leader Gordon Wilson has claimed the party must put independence on the "back shelf" to concentrate on winning as many Westminster seats as possible.
He said patience was required and replacing Labour as the largest Scottish party in the Commons would be a "good target"
Two separate opinion polls conducted by Ipsos Mori and YouGov have suggested that Labour could lose most of its 40 existing Westminster seats in the general election in May.
Mr Wilson said First Minister in-waiting Nicola Sturgeon must persuade tens of thousands of new supporters to focus on returning a majority nationalist Scottish Government in 2016.
He made the observations in a new book titled Scotland – Battle for Independence in which he claims the Yes campaign's failure to persuade people on the economy made it "impossible" to secure victory.
Mr Wilson also said First Minister Alex Salmond picked the correct time to step down from his post as the result marked a "crossing of the constitutional Rubicon" and times have now changed.
"If Nicola Sturgeon is the new leader, then she will need to be both flexible and imaginative in how she runs the party and approaches the electorate," he wrote.
"It is a fact of life that delivery of independence will be on the back shelf for a while.
"It is not politically practicable to move to a second referendum or another mandate until the Scottish people demand it.
"Timing will take good judgement – patience will be required."
Mr Wilson said Ms Sturgeon, who officially takes up the SNP leadership later this month, will have to "steer the supercharged enthusiasm" of new members towards a credible medium term strategy.
"To do so, she has to give them an initial target of the Westminster and Scottish elections," he added.
"There can be no moves towards the constitutional objective until the SNP wins a convincing number of Westminster seats to re-establish pressure there and is re-elected as a majority government.
"Replacing Labour at Westminster would be a good target."