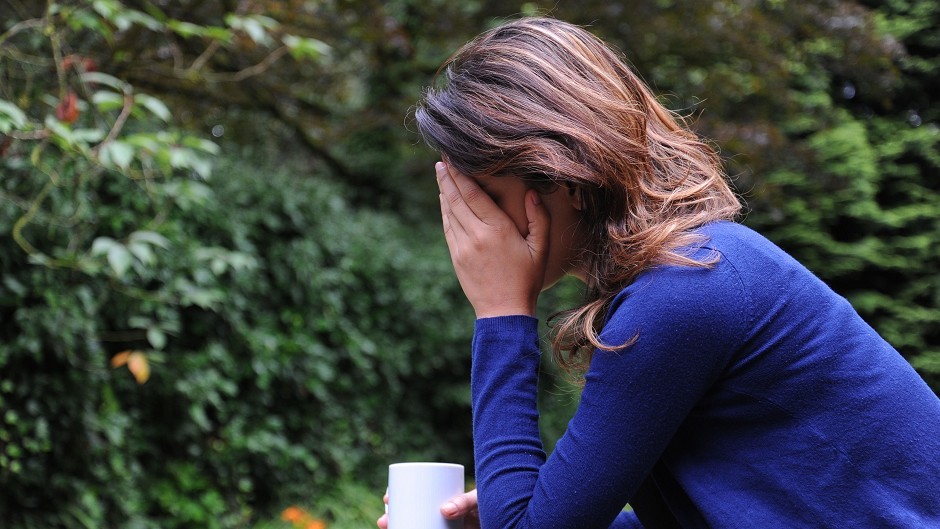 The Scottish Government is under pressure to order a review of psychiatric services after it emerged there is only one dedicated hospital bed for youngsters in the whole of the north and north-east.
In-patient provision is available at Raigmore Hospital in Inverness but not in the NHS Grampian area which means young people with severe and complex mental health problems are either treated in adult wards, at home or in a unit in Dundee.
Last night shocked Conservative and Liberal Democrat MSPs said the lack of Child and Adolescent Mental Health Services (CAMHS) in the north and north-east was "astonishing" and "totally unacceptable" due to fears youngsters might not get the help they need in adult wards.
Treating young people in adult psychiatric units should happen only in exceptional circumstances, when it is in their best interests, according to guidelines.
Mental Welfare Commission for Scotland figures show 202 youngsters were treated in adult wards across the country in 2013-14, up from 177 the year before.
There were 31 admissions in NHS Grampian hospitals and six in NHS Highland facilities in 2012-13.
Official figures released by Public Health Minister Michael Matheson showed there are 411 adult psychiatry beds in NHS Grampian hospitals and 198 in NHS Highland run facilities.
Overall there are 46 child and adolescent psychiatry beds in Scotland and 4,334 for adults.
Work is underway to double in capacity the number of beds for youngsters at Dudhope House in Dundee to 12 by next Spring.
North-east Tory MSP Nanette Milne said: "It is totally unacceptable that there is only one child psychiatric bed in the north and north-east available to treat young people.
"All studies suggest that young people with psychiatric problems see a far better outcome when they receive early medical help and local support.
"I have written to Health Secretary Alex Neil to ask for a review of the provision of child psychiatric beds in Scotland."
North-east Lib Dem MSP Alison McInnes added: "It is astonishing that there is only one child and adolescent mental health services bed for the entire north of Scotland.
"It is little wonder that children in the north are being admitted to non-specialist wards when the new beds at Dudhope in Dundee are yet to be completed."
A Scottish Government spokesman said it expected all boards to try and ensure that young people were only admitted to an adult ward in "exceptional circumstances" or when it is most suitable for the patient.
"Any use of adult wards must consider the patient's and their family's wishes, and have involvement from dedicated child and adolescent mental health services," she added.
The spokeswoman said health boards were working hard to develop intensive community teams to support more young people at home.