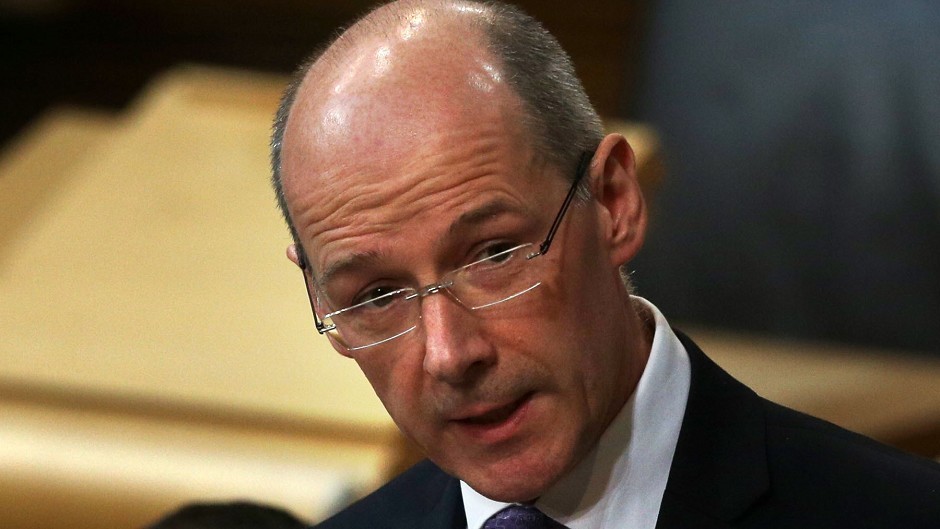 Scotland will continue to pay the price of UK Government austerity measures, according to John Swinney.
The deputy first minister and finance secretary said the budget failed to secure economic growth, tackle inequality and protect public services and would hit the lowest income households the hardest.
In his last substantial economic statement before the general election, Chancellor George Osborne confirmed he had missed his deficit reduction target and expected to borrow £91.3billion rather than the £86.3billion originally estimated.
The Scottish Government said the majority of spending announcements recycled existing money meaning it will receive around £200million in so-called Barnett consequentials.
Mr Swinney said this made up only 8% of the £2.7billion of real term cuts removed from the Scottish budget since 2010 and have taken 25% of the capital budget.
"The Scottish Government is focussed on securing economic growth, tackling inequality and protecting our public services," he said.
"The chancellor's budget fails to pass the test on all these measures.
"Today's budget shows the failure of the UK Government's austerity policy and it is a clear that we in Scotland are paying the price."
Mr Swinney said Mr Osborne embarked on his austerity programme in 2010 but rather than put finances on a sound footing borrowing was up, tax revenues were lower and austerity would be extended at least a further two years.
He pledged that £125million in consequentials received as a result of an increase in the English health budget will passed to Scottish NHS.
The chancellor's plans to shake-up stamp duty were a copy of the new Scottish land and building transactions tax, Mr Swinney said.
"Imitation is truly the sincerest form of flattery," he said.
Scottish Green co-convener Patrick Harvie said: "The chancellor's delusional optimism about the state of the economy shows how out of touch this Coalition is.
"Osborne and his Lib-Dem helpers have encouraged an economy in which people have no job security and no decent pay, and the cuts to welfare are embedding poverty in our communities."