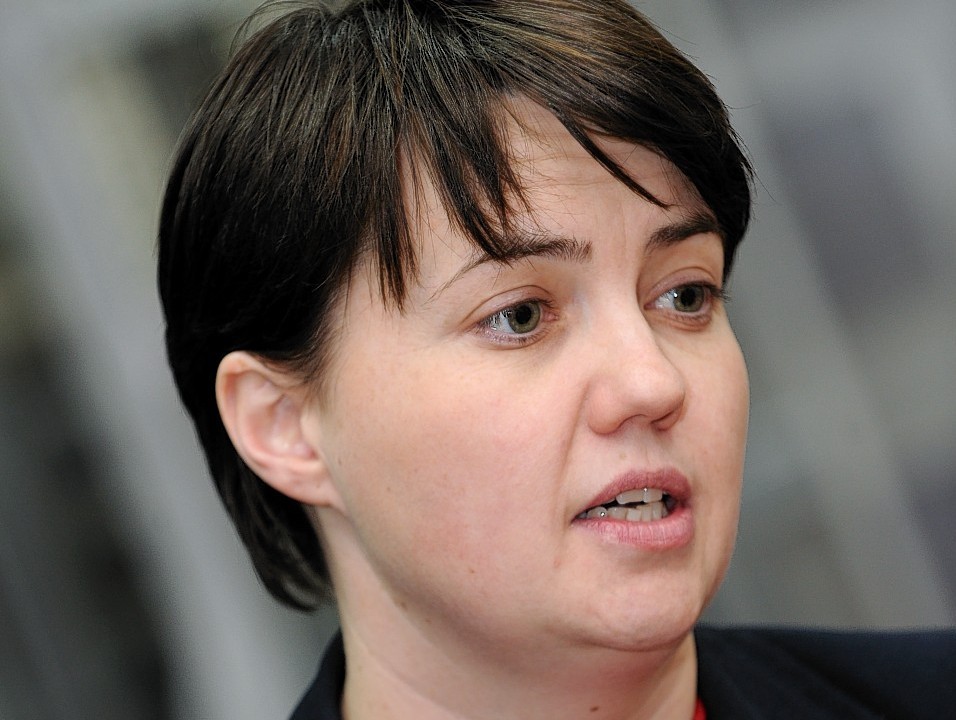 The Tories are to press for changes to the SNP government's budget plans which the party claims will cost homeowners thousands of pounds.
Their leader Ruth Davidson said the new Land and Buildings Transaction Tax (LBTT) would send the cost of buying a house soaring in some areas.
With the stamp duty changes in the Chancellor's autumn budget someone buying a house for £300,000 pays £5,000 but that will only stay in place in Scotland until April when it will be replaced by the LBTT under which the charge will be £7,300.
For a home worth £350,000 UK stamp duty is £7,500 compared £12,300 under the LLBT.
Ms Davidson revealed she plans to lodge an amendment to the Budget Bill in an attempt to keep transaction costs down.
Speaking during first minister's questions, Ms Davidson said: "Under this government's Swinney tax, we now know that if you want to move up the property ladder it is going to cost thousands of pounds more.
"It is a left-wing nationalist tax on aspiration."
She added: "This is yet another ideological attack on the aspirations of middle Scotland. If you want to buy a £300,000 flat in Edinburgh or Aberdeen, today that will cost you £5,000. From April, that will rise to £7,300.
"Can the first minister explain why she thinks that is fair?"
Ms Davidson said under George Osborne's new system, which even Labour supported, 98% of people would be better off, making Ms Sturgeon "even more left-wing than Ed Miliband".
Ms Sturgeon said: "Average house prices in Scotland are lower than they are across the rest of the UK – some £100,000 lower, so therefore the higher tipping point, if we can call it that, in the UK system reflects higher house prices across the rest of the UK."
She said the 98% figure came from comparing Mr Osborne's new scheme to the old UK stamp duty system. Under LBTT, she said more than 80% of purchases will attract tax of either zero or less than under the new UK system.
"If she (Ms Davidson) wants to bring forward proposals that say that 20% at the very top of the housing market should pay less then she is free to do so," Ms Sturgeon said.
"She should also bring forward her proposals for who should pay more, or where the extra money should come from."