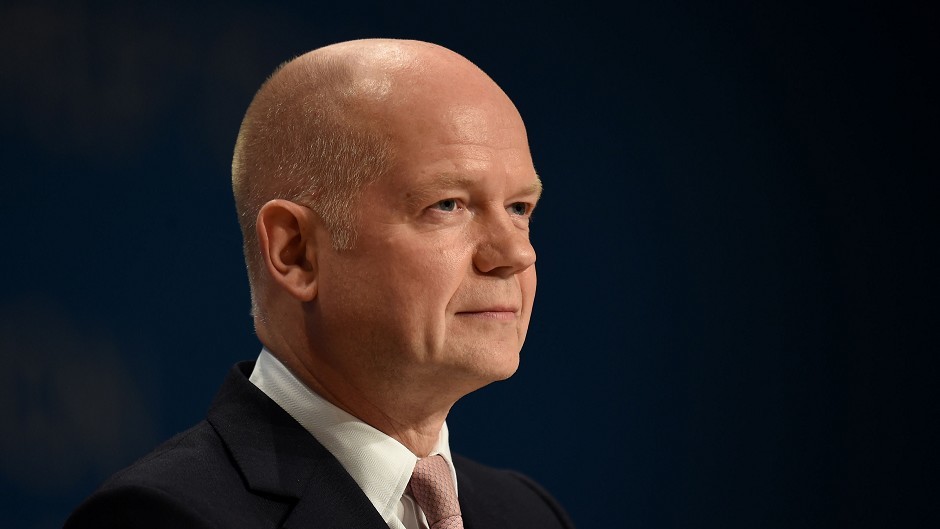 The UK Government could move to ban Scottish MPs from voting on English-only matters without bringing forward any new laws.
Commons leader William Hague confirmed that the major constitutional reforms could be made by tweaking standing orders, rather than legislation, to avoid a court battle.
The Conservative minister was speaking as he unveiled four proposals to finally address the so-called West Lothian question, in the wake of further devolution to Scotland.
The three Tory options were to ban Scots MPs from any role in English and Welsh bills, give English MPs a greater say on early readings of bills and amendments before all members vote on the final stages, or thirdly give English MPs a veto over certain legislation at the committee stage.
A separate Liberal Democrat plan was unveiled to establish a grand committee of English MPs, with the right to veto legislation applying only to England.
In a statement at Westminster, Mr Hague said: "The issue must be addressed and visibly addressed – it is dangerous for the UK for it not to be addressed."
But Labour, which is concerned it may struggle to govern in future if its Scottish MPs can not vote on key issues, branded the report a "stitch-up".
Sir Gerald Kaufman, a Labour backbencher, said: "It is inappropriate to call it a dog's breakfast because any sensible dog would turn up its nose at it."
Tory backbencher Bill Cash called for the changes to be made without any new laws.
Mr Hague responded: "There is a very strong case for these matters to be dealt with by standing orders.
"In the consultation we have had so far, some have made the case for a piece of legislation such as a 'statute of the Union', but that brings the disadvantage of bringing in judicial considerations.
"There is a very good case for what my honourable friend suggests, and when we are ready to advance a single option, I hope it will be possible to debate it here."
SNP MP Pete Wishart said: "It has been clear from the start that David Cameron and the Tories were seeking to gain party political advantage from English votes for English laws – now the cat is out of the bag that the Tory plan is just a fig-leaf for another barely disguised attack on Scotland."