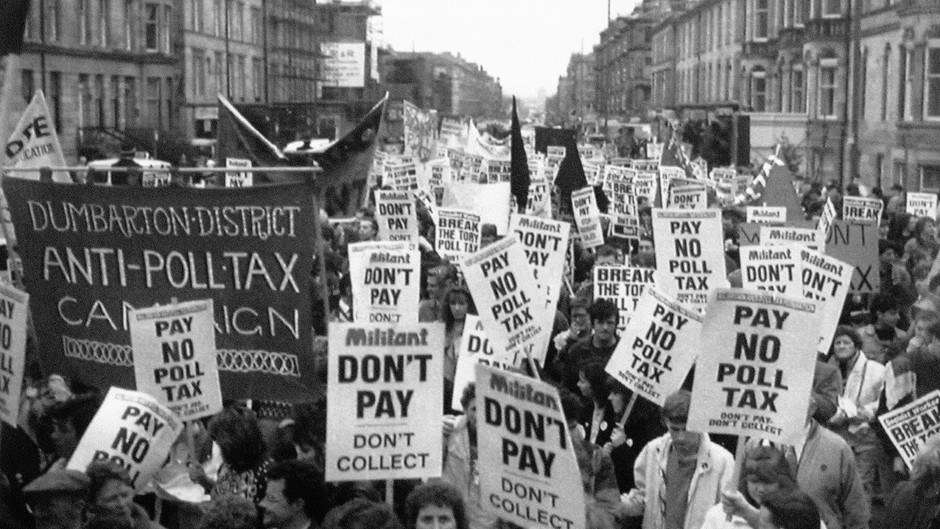 Legislation to write off £425million in historic poll tax debt was passed by MSPs yesterday.
They passed the Community Charge Debt (Scotland) Bill by 98 votes to 15.
The proposals were brought forward last year by former first minister Alex Salmond after several councils said they would use the details of people who registered to vote in the independence referendum to recover outstanding debt.
Last night the MSP for Aberdeenshire East, who led the Scottish Government between 2007-14, said he wished he had introduced the legislation years ago.
"What moved me to do that was the enthusiasm being displayed by the Conservative leader of Aberdeenshire Council Jim Gifford," he added.
"One, he seemed oblivious entirely that the pittance being collected by Aberdeenshire council meant they were in the position that it was costing more to collect than was actually being collected.
"He seemed unaware that much of the outstanding debt was an illusion and was owed by people who had never existed or had long since demised in the last 23 years.
"And thirdly, he seemed totally unaware that the people who had paid the tax had probably paid it many times over because of the cumulative charges."
Local government minister Marco Biagi said the legislation "draws a line under the last remnants of the tax" and "put one of its last bitter legacies behind us" by ensuring that people can register to vote without fear of being pursued for unpaid poll tax.
Arrears collected by councils across Scotland fell to £327,000 in 2013-14 and some local authorities have already ceased recovery of the debt.
Councils are to receive a share of £869,000 from the Scottish Government in 2015-16 based on what they could still reasonably expect to collect.
Labour MSP Alex Rowley said it was "right to draw a line under the poll tax" but Conservative finance spokesman Gavin Brown he and his colleagues were against the bill on principle.
"The principle is pretty straightforward and one espoused many times by Finance Secretary John Swinney himself – people should properly pay the taxes for which they are liable," said the Tory.