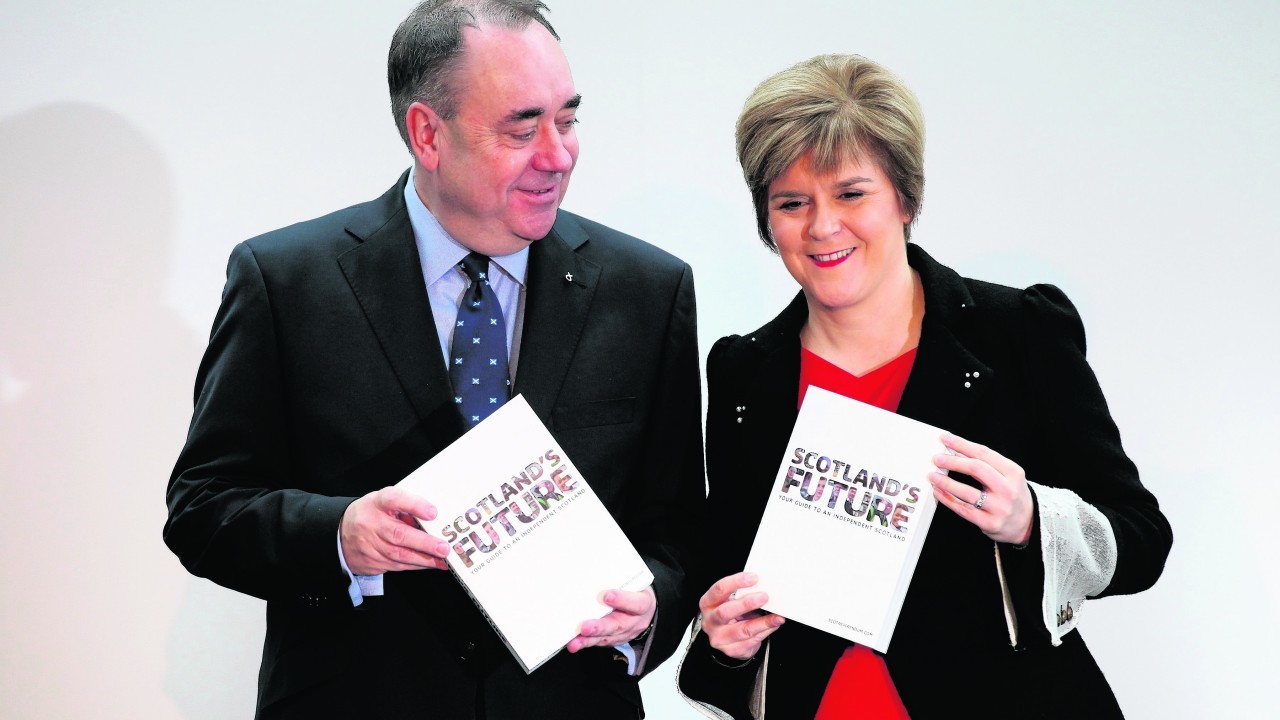 SNP ministers have been urged to give away 4,500 unwanted copies of its white paper on Scottish independence to people to use as door stops.
Conservative MSP Murdo Fraser suggested that the 649 page document, which cost more than £1.2million to produce and distribute, could also be shredded for home insulation.
He made the barbed remarks to highlight the extent that public money was wasted but a source close to SNP ministers accused him of "dismal sniping from the sidelines", given the blueprint helped drive a record 85% turnout at the referendum.
A total of 80,000 copies of the white paper, which set out the SNP's vision of an independent nation, were ordered, and 75,386 were distributed.
The Tories claim this equates to more than six tonnes of material uncollected.
Since the referendum on September 18 only 198 copies have been ordered and Mr Fraser, convener of Holyrood's economy, energy and tourism committee, said it would be 2031 before they are all snapped up.
"So many of the policies set out in the white paper were fanciful, uncosted and immediately discredited," he added.
"So perhaps gathering dust on a warehouse shelf is the best place for them.
"It's incredible that the Scottish Government thinks this document has lasting significance.
"The SNP could look at re-purposing these – I can imagine there will be huge demand for white paper doorstops, or they could be used in line with the government's eco-policies to be shredded for home insulation."
The source hit back at the Tory MSP's remarks.
"With more than 75,000 copies of the white paper requested and delivered, it has been a hugely popular document which helped fuel the massive democratic engagement we saw in the referendum campaign, and the huge turnout on polling day," he added.
"The Tories should be celebrating that instead of indulging in their dismal sniping from the sidelines."