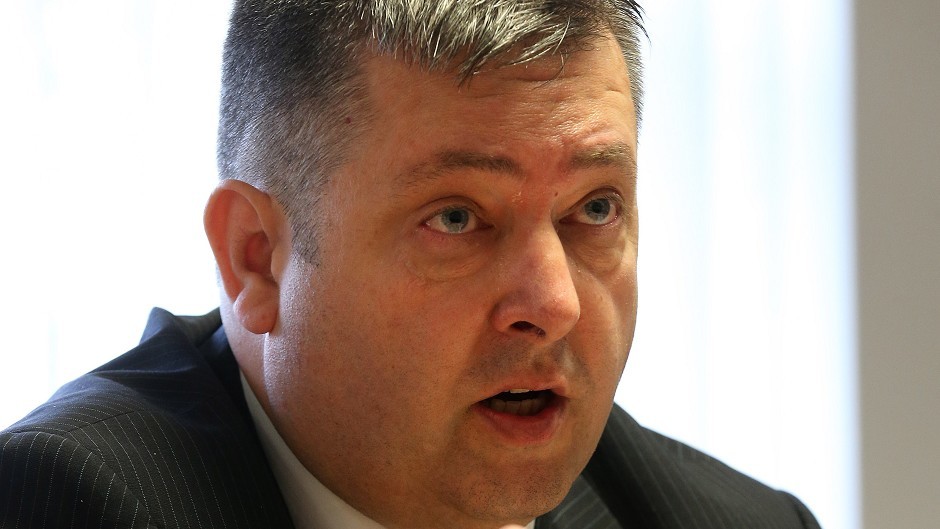 Scotland's top law officer has called for a review of the contempt of court act to ensure it is fit for purpose to deal with modern communications.
Lord Advocate Frank Mulholland QC said the legislation, aimed at ensuring people received a fair trial in court while upholding the public's right to know, was introduced at a time when the vast majority of Scots bought at least one newspaper a day and 24-hour news did not exist.
He added that while the mainstream media respected the law and acted responsibly the advent of the internet, social media and smart phones meant the "time was right to review it".
Mr Mulholland said changes to the double jeopardy law in Scotland – which means a person can be retried twice for the same crime – highlighted the need to reform the 1981 act.
"While editors both in the print and broadcast world can call on specialist media lawyers to help them navigate the technicalities of the act, the public do not have the same protection," he added.
"Anyone with a smart phone can now be deemed to be a publisher.
"A late night tweet commenting on an arrest could result in a prison sentence for the person who sent it.
"Few people tweeting from their bedrooms will have any idea of the need for compliance with the act and the very serious consequences which can flow from failure to do so."
Mr Mulholland said Holyrood's justice committee had discussed the issue and the Scottish Law Commission would be "ideally placed" to undertake a review.
His call has been backed by the Law Society of Scotland, which has been piloting awareness raising sessions in schools aimed at helping young people understand the law and the consequences of ill conceived messages on the internet and social networks
Alan McCreadie, deputy director of its law reform wing, said the availability of information online, which could prejudice the accused's right to a fair trial, could not have been foreseen 30 years ago.
"We would be happy to contribute in more detail to any future consultation which the Scottish Government may propose," he added.
A spokesman for SNP ministers said decisions about contempt of court in individual cases were matters for the independent courts.
"We are aware of concerns raised by the lord advocate about the operation of the existing contempt of court legislation," he added.
"We are open to listen to views on this important issue from the judiciary, Crown and other relevant interests to ensure that the media can fulfil its role whilst safeguarding the interests of justice."