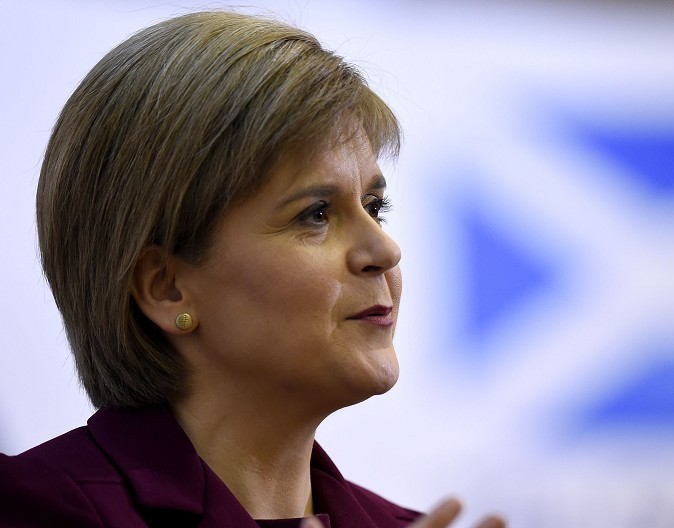 The consensus was that the figures contained in the Government Expenditure and Revenue Scotland (Gers) report were a warning about the future.
Scottish Trades Union Congress (STUC) General Secretary Grahame Smith said: "Today's report is a sobering reminder of some of the risks of full fiscal autonomy for Scotland.
"The STUC has consistently argued that whilst Scotland's funding settlement with the UK is entirely fair in the context of its historic and anticipated fiscal contribution, there are real risks associated with the volatile nature of oil revenues."
Chief Secretary to the Treasury Danny Alexander highlighted that borrowing in Scotland was £800 per head higher than in the rest of the UK, which he claimed showed that SNP estimates were "dangerously wrong" throughout the referendum campaign.
"While lower oil prices this year support our economy and help household budgets, they will further increase this gap – as the Governor of the Band of England has recently highlighted, this is another clear reminder that Scotland is much better off sharing risks and resources as part of the UK," he said.
David Lonsdale, director of the Scottish Retail Consortium, drew attention to figures that showed had the Scottish rate of income tax been applicable in 2013-14 it would have accounted for £4.3billion while council tax revenue was £1.9billion.
"These figures bring into sharp focus big upcoming decisions which will affect disposable incomes and take home pay, notably the setting of the Scottish rate of income tax and the proposed replacement of council tax," he said.
"Holyrood is set to exert significant influence over the amount of money in people's pockets, and it is imperative that these decisions are used positively to support economic growth and consumer spending."
Gordon MacIntyre-Kemp, founder and director of the pro-independence group Business for Scotland, pointed to the £400 extra per head of taxes raised in Scotland.
"This conclusively demonstrates that the Scottish economy is fundamentally sound," he said. "Indeed, this now means that Scotland has paid more tax per head of population than the UK on average for 34 years in a row."