Voters in the north-east constituency of Gordon are being given the chance to grill general election candidates about local housing issues but Alex Salmond will not be among them.
A spokesman for the former first minister said he had a prior engagement on April 7 therefore Banff and Buchan SNP Eilidh Whiteford would be taking his place at the Scottish Federation of Housing Associations event at Inverurie Town Hall.
Rumours are circulating Holyrood that Mr Salmond is poised to go to New York during Scotland Week next month to promote his new book about the referendum.
The annual event is being staged between April 4-12 and the former SNP leader was a regular attendee as first minister.
A source close to Liberal Democrat candidate Christine Jardine who hopes to hold the seat for the party and is taking part in the hustings, said: "After taking his eye off the ball to focus on his referendum campaign, it now seems that Alex Salmond has taken his eye off of Gordon to focus on his book tour.
"It seems only Lib Dems get that the whole point of running for election is to represent your local community."
A spokesman for Mr Salmond refused to reveal what prior engagement the MSP for Aberdeenshire East had and claimed plans for a New York book signing trip had not been "firmed up".
He added that the politician had taken part in several hustings events in Newhills, Huntly and would be attending one in Ellon on Monday night with three more already planned for next month.
The spokesman said: "Alex is not ducking out of hustings by any means."
He claimed the Inverurie hustings event appeared to be a north-east-wide event and not specifically for Gordon despite the information provided to the press by SFHA.
Labour candidate for Gordon Braden Davy is taking part but Conservative contender Colin Clark will be absent and the party will be represented by north-east MSP Alex Johnstone.
A spokesman for the Scottish Conservatives said: "Alex Johnstone is the party's housing spokesman and as it's a devolved issue, we felt he would be best-placed to take on this event.
"Colin has attended or will attend all 13 other hustings arranged so far."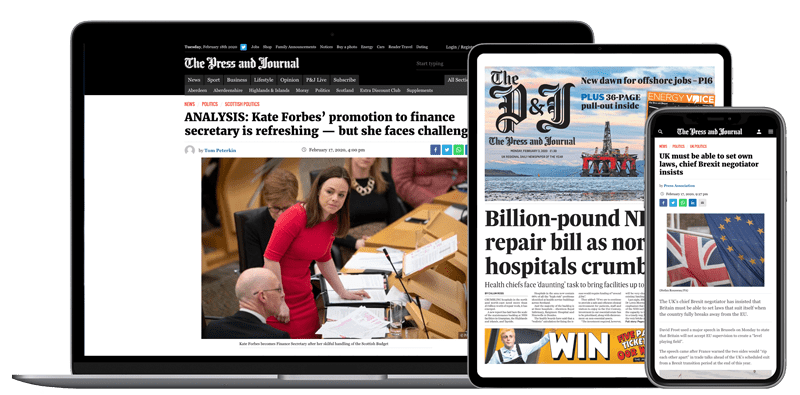 Help support quality local journalism … become a digital subscriber to The Press and Journal
For as little as £5.99 a month you can access all of our content, including Premium articles.
Subscribe