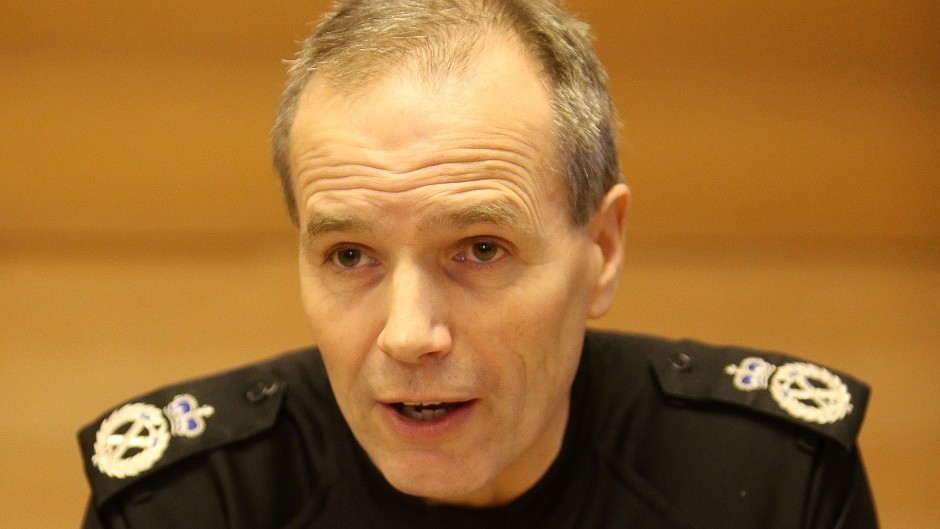 The chief constable of Police Scotland has warned "extreme measures" will be required as the force faces up to an £11million budget black hole for the year ahead.
Sir Stephen House told a meeting of the Scottish Police Authority (SPA) yesterday that the coming financial year will be the "most challenging yet" for the single force.
About £132million has already been cut over the past two years, he said, the equivalent to the entire operating budget of three of the former eight regional bodies.
Police Scotland has already identified £46.5million of the £57.5million in cuts it must make to break even in 2015-2016, but must find an additional £10.994million, about 1% of its total budget.
The force is cutting its wage bill for civilian workers, but has to maintain officer numbers at 17,234, meaning the main expenditure for the force cannot be reduced.
For 2015/16, more than £8.8million is being cut from the property budget, with savings also being made by stopping a rent allowance for officers.
The board heard yesterday that all savings to be made by reducing duplication across the eight legacy forces has now been accounted for.
Niven Rennie, president of the Association of Scottish Police Superintendents, said the force had already been "cut to the bone" and he was "at a loss" to suggest what might happen next.
One north-east MSP last night voiced concerns that the Queen Street headquarters in Aberdeen may be sold off, and claimed any further reductions to policing would cause "irreparable and lasting damage".
Sir Stephen, speaking at an SPA board meeting in Glasgow, said : "I have been consistent in saying, and I said right at the outset of Police Scotland, that years one and two would be difficult but we thought that it would be achievable.
"I think that's been shown to be correct and we have balanced the budget in years one and two. I think, and I believe we have concurrence in this, we always realised that year three would be the most challenging year without doubt."
The Scottish Government is providing £985million in revenue funding and £28.1million in capital funding for the year ahead, as well as a "reform budget" of £70million.
However, Sir Stephen said the force has to pay VAT, unlike other forces in the UK, so would lose nearly 40% of that £70million pot.
He said he was still confident of meeting the Scottish Government target of cutting £1.1billion by 2026, but added there would be pain to come.
"It will take extreme measures to balance the books and we will to act quickly and decisively," Sir Stephen said.
Police Scotland has already encountered substantial resistance to the closure of control rooms and public counters at offices, but the moves were pushed through.
It is currently consulting on plans to merge the Aberdeen City division with the neighbouring Aberdeenshire and Moray division.
Lewis Macdonald, Labour MSP for the north-east, said the Aberdeen HQ could be next in the firing line.
He said: "I have no attachment to buildings, but I think the idea that Scotland's third city may not have its own police station would be an extraordinary situation.
"Alarm bells will be ringing across the region.
"I can't see that further substantial cuts can be made to policing in Aberdeen without irreparable and lasting damage."
A Scottish Government spokesman said it is up to the SPA and Police Scotland to determine its budget "according to national and local priorities".
The SPA approved the unbalanced revenue and capital budgets for 2015/16, with work still to be done to identify savings.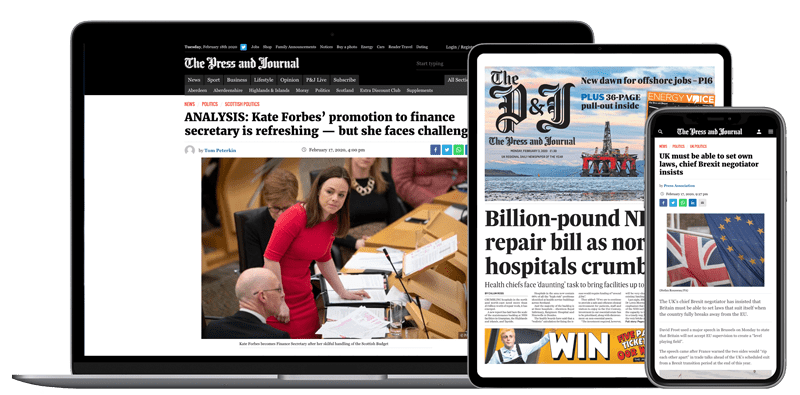 Help support quality local journalism … become a digital subscriber to The Press and Journal
For as little as £5.99 a month you can access all of our content, including Premium articles.
Subscribe