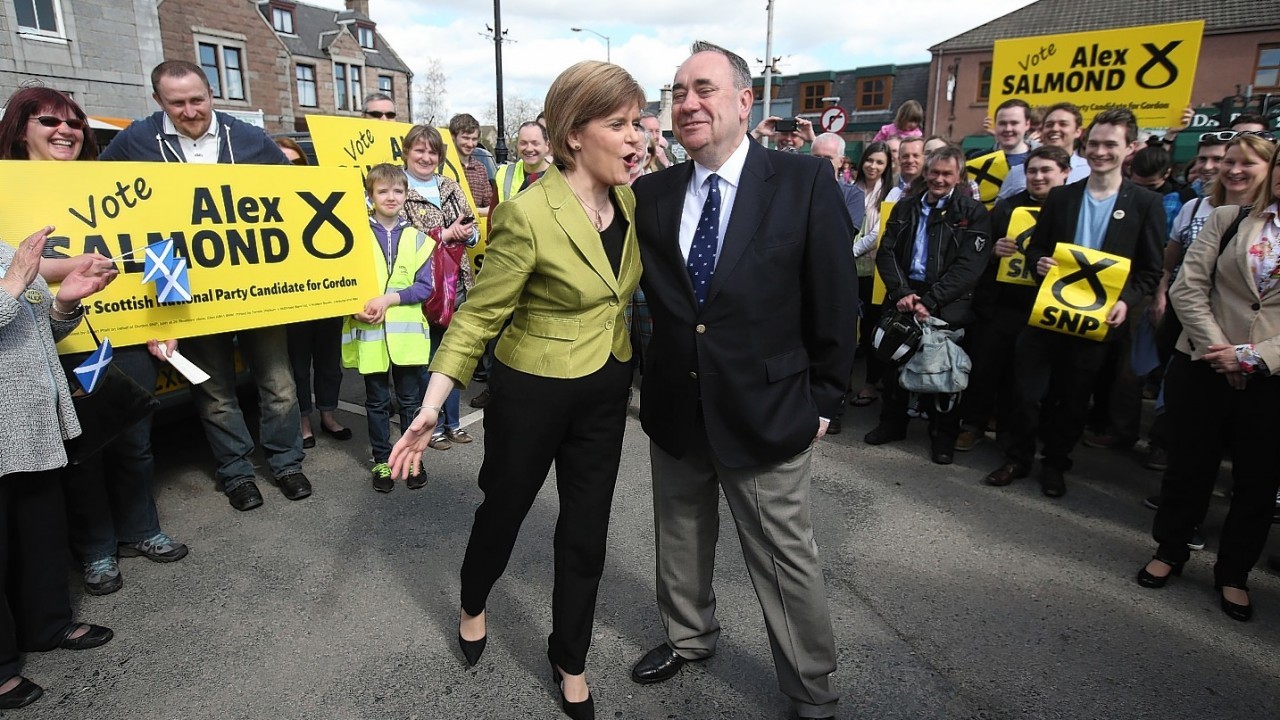 First Minister Nicola Sturgeon has claimed recent polls show that the SNP has "become the national party of Scotland in all senses".
The SNP leader was campaign with her former boss Alex Salmond at Inverurie in the Gordon constituency when he she made the remark.
She was praised for her performance in the second televised UK leaders debate and recent polls indicate further SNP gains across Scotland.
Ms Sturgeon said: "In this election Scotland has an opportunity like never before to make its voice heard at Westminster, but it is clear that the only party who can be that voice is the SNP.
"Polling shows that the SNP has become the national party of Scotland in all senses – leading in the polls across all areas and demographics of Scottish society."
She added: "Above all, they are putting their trust in us to lock the Tories out of Downing Street.
"The real question for Ed Miliband and Jim Murphy is whether they would rather see David Cameron back in Downing Street than work with the SNP to lock the Tories out of government. That remains the big question hanging over the Labour campaign in Scotland."
Mr Salmond, who is aiming to become the new MP for Gordon, said: "The SNP always has and always will work to make Scotland stronger and better and a SNP vote in this election will be a vote to make Scotland's voice heard – loudly and clearly.
"Ours will be a voice for a new, better and more progressive politics at Westminster – for everyone across these islands."
Mr Salmond also stepped-up the pressure on Labour leader Ed Miliband with a fresh warning that he will find it difficult to avoid doing some form of deal with the SNP in the event of another hung parliament.
The former SNP leader said all parties would have to face up to the "electorate's judgment" after polling day on May 7 and that Mr Miliband had been "foolish" to rule out a coalition with the SNP – even though it was not really on the cards.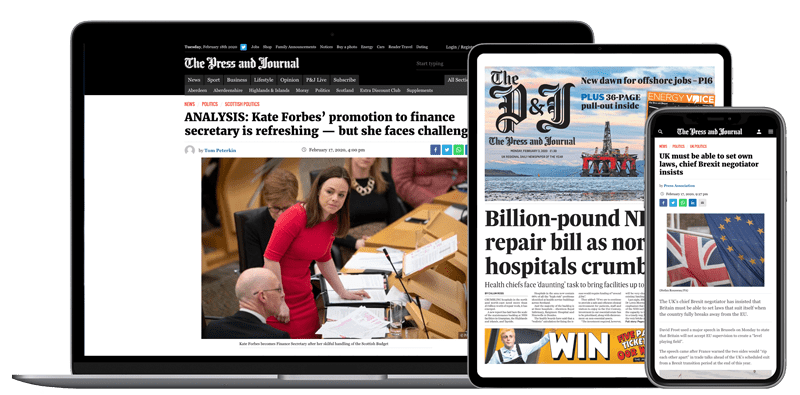 Help support quality local journalism … become a digital subscriber to The Press and Journal
For as little as £5.99 a month you can access all of our content, including Premium articles.
Subscribe