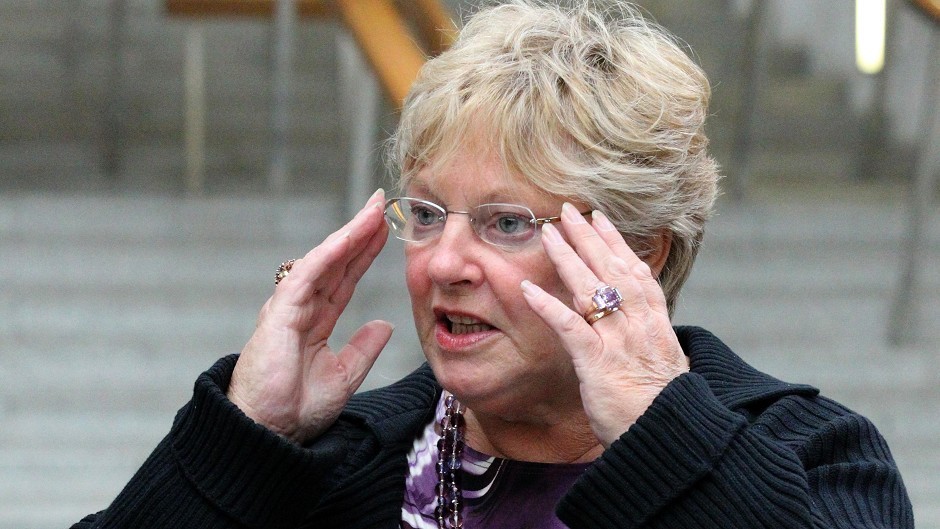 A long awaited report into the merits of legalising assisted suicide in Scotland is being published today.
The document prepared by Holyrood's health committee will help determine if the controversial legislation should advance to the next stage of the parliamentary system.
MSPs have spent months taking evidence from people for and against the issue and the report will set out the committee's opinion on the general principles of the Bill.
The issue will be subject to a full debate at the end of May and MSPs will decide whether the proposals should fall.
It is the second time this type of legislation, which would allow those with terminal or life-shortening illnesses to obtain help in ending their suffering, has been discussed.
A bill promoted by the late independent MSP Margo MacDonald, who died last year after a long battle with Parkinson's disease, was rejected in 2010.
The Assisted Suicide (Scotland) Bill is being steered through parliament on her behalf by Green MSP Patrick Harvie.
Campaigners claim lessons have been learned and safeguards have been built into the new Bill to prevent abuse.
Celebrities including author Ian Rankin, actor Elaine C Smith and Scots Makar Liz Lochhead have backed the proposals.
Sir Graeme Catto, emeritus professor of medicine at Aberdeen University, believes a person's right to choose the time and place of their death should be reserved for those who are terminally ill and approaching the end of their life, not for those with life-shortening conditions.
Religious groups including the Catholic Church and Free Church of Scotland are opposed to the proposal and First Minister Nicola Sturgeon recently said she was personally not convinced.
Dr Stephen Hutchison, retired consultant in palliative care at the Highland Hospice in Inverness, has claimed the Bill would mark the start of a "slippery" slope toward mercy killings.
But Liam McArthur, MSP for Orkney, has argued the issue was about individuals "taking control and exercising choice, having dignity in death".
"The prolongation of life against the wishes of the individual is cruel and unreasonable," he added.