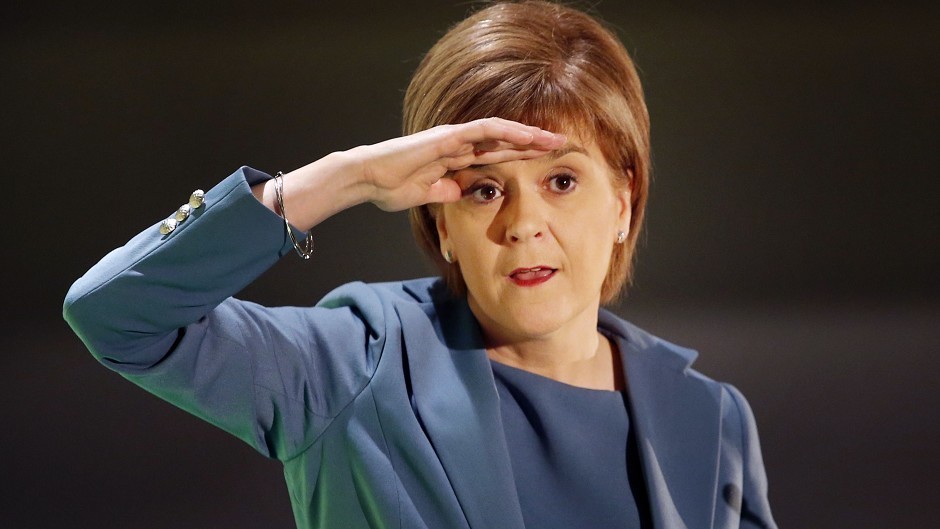 Nicola Sturgeon emphatically denied a second independence referendum was in the wings if the SNP make the election gains suggested by the polls.
The first minister insisted next week's vote was about Tory cuts not Scotland's constitutional future.
However, her position was undermined by former SNP deputy leader Jim Sillars who expects a referendum in the parties Holyrood election manifesto next year.
Mr Sillars said the tens of thousands of new members who joined the SNP in the wake of last year's No vote will expect a commitment to another referendum "when we think the time is right" to secure a victory.
The referendum "could be within a short period or within two or three years", he said.
Many SNP candidates have a similar opinion to him, including Highland Council leader Drew Hendry who said winning the Inverness, Nairn, Badenoch and Strathspey seat "delivers a unique opportunity to take the next step on the road to achieving an independent Scotland".
During first minister's questions Labour and the Liberal Democrats demanded Ms Sturgeon repeat her assertion that the referendum was a "once-in-a-lifetime opportunity".
When challenged by Scottish Labour deputy leader Kezia Dugdale, Ms Sturgeon replied: "If the people of Scotland want a referendum to be a once-in-a-lifetime opportunity, that is exactly what it will be.
"This is desperate, last-throw-of-the-dice stuff from Scottish Labour. Talk about a party in its death throes."
Scottish Liberal Democrat leader Willie Rennie joined the fray and said: "This is the neverendum that we warned about. We saw the consequences of the whole machinery of government being focused on the referendum for the last three years.
"The NHS and the police bear witness to that problem, and in Quebec, we have seen the long period of political uncertainty and the economic consequences of that.
"That's why people are concerned about this. They are concerned on the doorsteps."
Ms Sturgeon dismissed this suggestion, stating: "If the people of Scotland want a referendum to be ruled out for a generation, a lifetime, 10 life times, that's exactly what will happen because the people of Scotland are in charge."
Afterwards Ms Dugdale said: "The fact that Nicola Sturgeon couldn't even repeat her own promise from last year that the referendum was a once in a lifetime event says it all."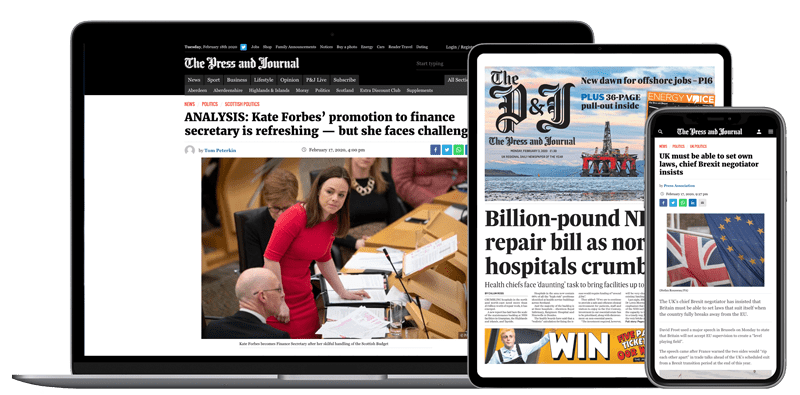 Help support quality local journalism … become a digital subscriber to The Press and Journal
For as little as £5.99 a month you can access all of our content, including Premium articles.
Subscribe