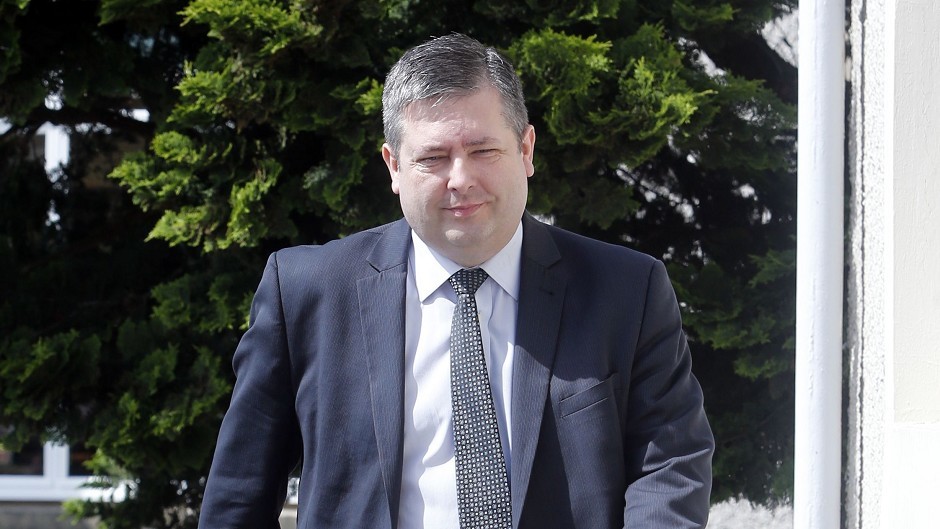 Scotland's senior law officer recently addressed north-east business leaders on the potential – and pitfalls – of social media. Here Lord Advocate Frank Mulholland QC tells Press and Journal readers about the balance to be struck between freedom of speech and the prosecution of hate crime.
Aberdeen has a vibrant and engaged business community whose members are using social media to their advantage allowing them to reach customers across the world.
When I attended the Press and Journal's Breakfast Briefing on social media I heard first hand the benefits that north-east firms and their staff derive from constructive engagement on social media.
We all want our businesses and the public to engage, without being fearful that satirical comments could land them in trouble, which is why I was delighted to explain the background to our thinking in this important area.
Just as the business community has had to rise to the challenge of competing in this new market, law enforcement has also had to examine the challenges which social media presents for us in the prosecution of crime.
Legitimate businesses can flourish in the social media environment but so too can fraudulent activity and hate crime if we don't take action against those who use social media to commit crime.
I am often asked where the boundary lies between the right to offend, argue with or even ridicule and a criminal offence.
The test is simple: "If it's a crime on the street, it's a crime online."
Prosecutors aren't going to take people to court for pursuing satirical or mildly offensive humour or provocative statements. But we do need to take action against those who peddle hate crime, make threats of violence or use the internet to engage in stalking.
Our role is not to limit what people can say on social media but online speech is by its very nature unfiltered and can quickly cross the boundary into the inappropriate, indecent and criminal.
There is no such thing as unrestricted absolute freedom of speech – anywhere in the world.
In Scotland freedom of speech is limited by the law of defamation, contempt of court, copyright, trademarks, criminal proceedings; whereby you cannot identify a child or rape victim, a juror, undercover police officer and by official secrets.
The law also forbids threatening and abusive behaviour, fraud, threats, child pornography and revenge porn. The purdah period in the run up to parliamentary elections also prevents the outgoing government from making announcements.
Therefore, there are many restrictions which already exist on freedom of speech and these are restrictions which are permissible in terms of European Convention of Human Rights law as necessary to have in a democratic society.
It is often said that any restriction on freedom of speech would breach our human rights. That is not the case.
Scottish Government lawyers were fully involved in the drafting of the ECHR law and what it sets out is that there are absolute rights and qualified rights.
For instance article 2, the right to life, article 3, the prohibition of torture and article 4, the prohibition of slavery are all absolute rights. They are all unqualified.
However, article 10 Freedom of Expression is qualified. Everyone has the right to freedom of expression which includes the right to hold opinions and to receive and impart information and ideas without interference from public authorities.
With the exercising of these freedoms come duties and responsibilities which are set down in law to protect public safety or national security.
Recent UK examples of protests where crimes were committed include Protestors shouting "burn in hell, rapists, baby killers, terrorists" at a group of soldiers returning from Afghanistan. Their actions went beyond legitimate protest and presented a clear threat to public disorder.
Similarly, a two minute silence during Armistice day which was interrupted with chants of "British Soldiers burn in hell" and poppies being burned outside a commemorative service resulted in a criminal conviction.
Just as public demonstrations which turn into hate crimes will be prosecuted so too will hate crimes online. People cannot be allowed to believe it is acceptable to peddle hatred or make anonymous threats from behind what they think is the safety of their computer screen.
Following the Clutha helicopter tragedy, I was incredulous to see that some people had posted offensive comments online hours after people had lost their lives which prompted me to speak out and warn against such behaviour at the time.
Since then, the Crown has developed a social media prosecution policy. This provides guidance to both prosecutors and the public as to where the boundary lies between criminal and non-criminal behaviour when communicating on-line.
We will take action when an individual or group is targeted, threatened, abused or made the subject of a hate crime.
I would appeal to anyone who believes they have been a victim of such behaviour that they report that to the police.
However, there is a high threshold before generally offensive or distasteful behaviour amounts to a crime.
Harsh words, offensive humour, bad taste and ill informed criticism even accompanied by a degree of provocation will not be criminal.
We will also take into account the age of an alleged perpetrator. We aren't looking to criminalise comments which are merely ill judged and hope by explaining our approach people will be reassured that our interest is in protecting the public from crime on social media in the same way we would on our streets.