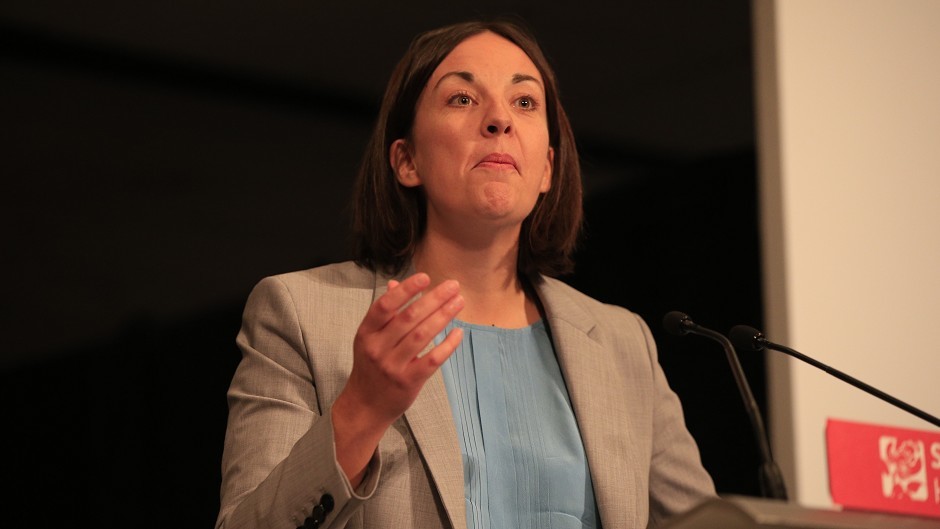 Nicola Sturgeon has said the Scottish Government will leave "no stone unturned" in its efforts to help keep two Tata Steel plants in Scotland open.
The company announced yesterday that around 270 people would lose their jobs because of a global downturn in the industry.
The news prompted the first minister to establish a task force, which will also support those staff who have already been made redundant.
But Scottish Labour leader Kezia Dugdale claimed that instead of "constant firefighting", the government needs to come up with a "long-term strategy".
Announcing the task force yesterday, Ms Sturgeon said: "his is a very anxious time for Tata Steel employees and their families and is deeply concerning for everyone involved.
"My government is determined to fight for a future for our steel industry.
"That is why I have established a Scottish Steel Task Force – to be chaired by my Business Minister, Fergus Ewing – that will bring together all the key representatives to work to keep the Dalzell and Clydebridge plants open.
"We will leave no stone unturned in our efforts to keep the plants open and support the 270 staff affected by the announcement."
Mr Ewing added: "I will be writing to the UK Government to urge them to respond quickly to industry demands for action and to play their full part in our efforts to keep these plants open."
But Ms Dugdale urged the SNP to do more to help the 270 workers who lost their jobs at Tata Steel – and those in other traditional industries.
She said: "The workers at the Dalzell and Clydebridge plants are highly skilled and make a valuable contribution to our communities. These skills cannot be allowed to wither on the vine.
"Strong consideration must be given to short-time working, so that the workers can maintain the skills built up over so many years.
"Maintaining a high skills base is vital to securing a manufacturing future for Scotland.
"The SNP Government must also take a broader look at the future of traditional industries in Scotland.
"From shipbuilding to oil and gas to steel, too many industries have been rocked by rapid global forces.
"We need a comprehensive, forensic review into how we secure the future of these industries. Constant firefighting when bad news hits is no substitute for a long-term strategy."