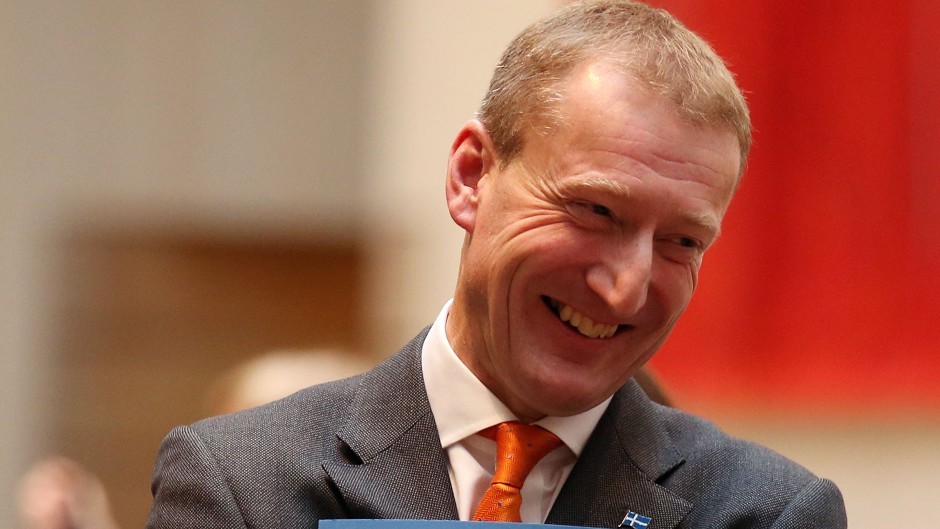 An MSP has claimed people in the northern isles are being denied cheaper ferry fares as a punishment for not backing the SNP at the polls.
Tavish Scott has accused the Scottish Government of "overt and political discrimination" against islanders who "have the audacity not to vote" for the Nationalists.
The Shetland MSP was speaking after the introduction of new subsidies which will slash car fares on some ferry services by more than half.
The grants have been made available to 14 routes serving Scotland's west coast islands – but not a single subsidy has been granted to Orkney or Shetland.
Mr Scott branded the move "disgraceful" and "cynical politics".
His Orkney Liberal Democrat colleague, Liam McArthur, will table a parliamentary question demanding answers from the Scottish Government today.
SNP ministers have already dismissed their comments as a "bogus and boomerang attack".
Mr Scott said: "This is a transport kick in the teeth to the people of the northern isles.
"Many Shetland families returning after the October school holidays will wonder what we have done wrong.
"Why are Shetland travellers not benefiting from fare reductions of 50% to take the car to Aberdeen? Why does this nationalist government only help the west coast of Scotland with fare cuts?
"This blatant discrimination is a disgrace.
"When I introduced cuts to air fares as a government minister all the islands were eligible. It applied to the Western Isles – who elected an SNP MP.
"It would be totally wrong to discriminate against an island because of how they vote. Yet that is now the inescapable conclusion that local people come to.
"Because we have the audacity not to vote SNP, we are being punished.
"There can be no greater illustration of the cynical politics played by the SNP than their disgraceful ferry fares policy."
Mr McArthur, who plans to raise the matter with Transport Minister Derek Mackay in the Scottish Parliament, said: "Along with Shetland, our islands are now the only ones excluded from this scheme.
"This decision shows that helping local people across the northern isles is not at the top of the Scottish Government's priorities.
"Reducing the cost of getting to and from our islands can deliver enormous economic and social benefits.
"However, by excluding Orkney and Shetland from this cheap ferry fare scheme, the Scottish Government is putting our local economies at a disadvantage compared to those on the west coast.
"Scottish ministers have a responsibility to all island communities. They should not be picking and choosing which islands to support and which to ignore.
"That is not fair, just or acceptable and ministers must now come clean about when they plan to extend their cheap ferry fare scheme to Orkney and Shetland."
Services to Barra, Mull, Eigg, Skye, Raasay, Cumbrae, Muck and Rum benefit from a cut to single passenger fares of an average of 44% – while car fares will be cut by an average of 55% – thanks to the introduction of the subsidy known as the Road Equivalent Tariff (RET).
A spokesman for Mr Mackay said: "This is a bogus and boomerang attack which only serves to remind people that Tavish Scott did nothing to bring down ferry fares for people in the northern isles while he was transport minister.
"It's bogus because, for the northern isles, due to the longer distances involved, rolling out RET now would actually mean an increase on a range of fares currently available.
"We have said that no one will pay more for an RET fare than their current standard single fare, therefore the intention is to phase in the introduction of RET to the northern isles over a longer timeframe.
"In the meantime, we are doing all that we can to keep the cost of commuting down and the SNP government recently announced an increase in the Air Discount Scheme from 40% to 50%.
"We have also announced a total freeze on ferry fares for 2016-17 across the Scottish Government subsidised services – including passengers, cars and commercial vehicles.
"While Tavish Scott carps from the sidelines, the Scottish Government will do everything we can to support island communities."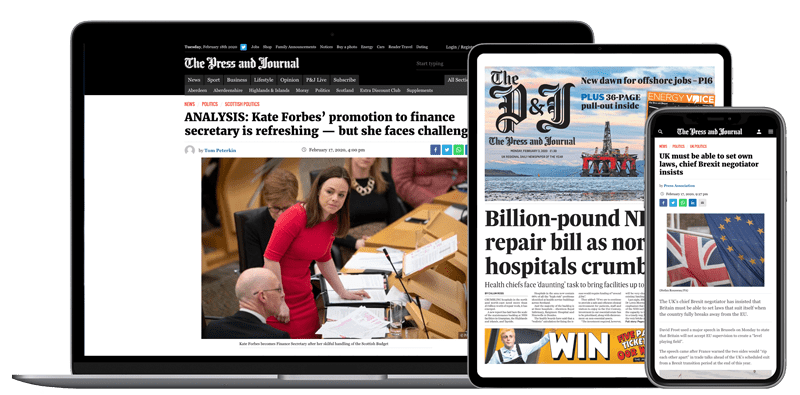 Help support quality local journalism … become a digital subscriber to The Press and Journal
For as little as £5.99 a month you can access all of our content, including Premium articles.
Subscribe