Scottish Labour has asked voters to "take a fresh look" at the party – prudent in principle, perverse in practice.
If the first day of their conference in Perth proved anything, it is that Labour is still very much looking in on itself.
The classic elephant in the room – Trident – is just one manifestation of the soul searching that is still dogging the Labour party.
Divisions continue to bubble dangerously beneath the surface – and could soon boil over.
The election of Jeremy Corbyn has left the Blairites north of the border frustrated.
They believe he will only serve to alienate unionists frightened by his left-wing rhetoric, while singularly failing to win back socialists lost to the SNP.
In their support, they point to the most recent polling, which shows a jump for the Scottish Conservatives.
And Mr Corbyn, demanding deliverance of the "sunshine of socialism", would have done little to allay their concerns.
His rhetoric, which has drawn thousands of new members to the party, was well received in the chamber.
But, privately, Labour members were less forgiving, with one branding it "tired and incoherent". Another said the performance left him "embarrassed" to be a party member.
The more measured – and heartfelt – tone of Ian Murray's speech, which included a significant focus on the importance of business, would have given some centrist members hope. But, as the party's sole MP, his voice is quieter.
The decision to debate Trident on Sunday only served to highlight these tectonic divisions that exist under the surface in Labour.
Kezia Dugdale has, therefore, a significant task ahead of her today. She will try not only to unite the party behind her, but also give it a clear direction.
Otherwise, it is hard to know what anyone who takes a fresh look at Scottish Labour will find to see.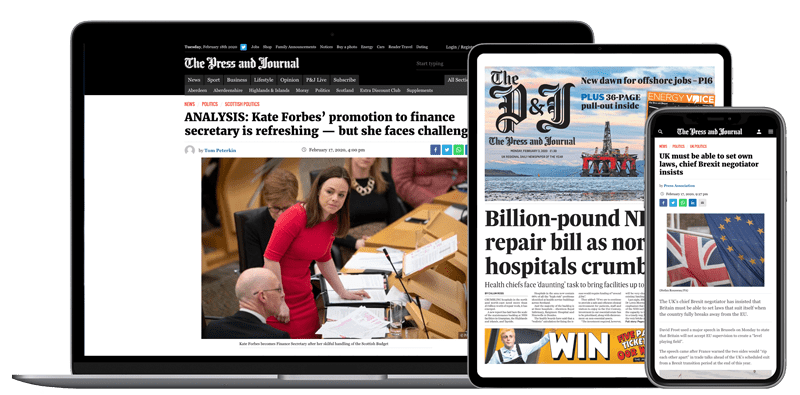 Help support quality local journalism … become a digital subscriber to The Press and Journal
For as little as £5.99 a month you can access all of our content, including Premium articles.
Subscribe