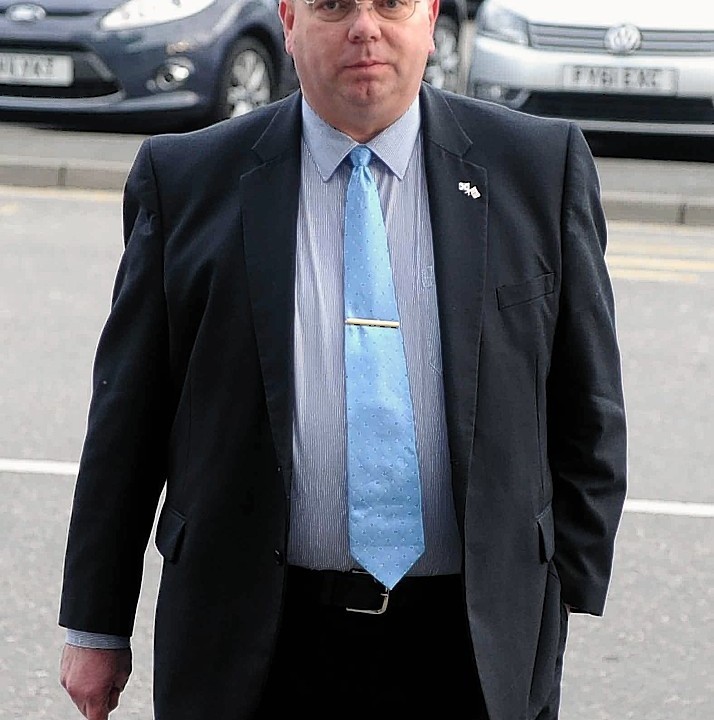 A damning report has demanded better rail links between the north of Scotland and the central belt – and revealed the bill for the backlog of pothole repairs is running at hundreds of millions of pounds.
A shocking Institute of Civil Engineers (ICE) study reveals a "crumbling transport infrastructure" which leaves taxpayers facing a "raw deal".
The organisation's report has revealed that there is a £2billion backlog in fixing Scotland's "neglected" roads – with one recommended solution being "enhanced" rail links between the north and the country's major cities.
Ronnie Hunter, chair of the steering group which produced the document, said there were "serious question marks" over the state of "local transport infrastructure".
His report gave local transport across Scotland a rating of just D+ – meaning it is "below standard and poorly maintained" and requires "significant investment".
Last night, north-east MSP and Scottish Conservative infrastructure spokesman Alex Johnstone demanded action from the SNP government.
He said: "The state of our transport system is there for all to see, crumbling roads – potholes appearing all over the place, delayed repairs and local authorities running out of funding.
"The SNP's solution for years of neglect and under-investment in our roads is for people to stop using them, which is hardly good for the economy.
"We have a Scottish Government obsessed with wind energy and taking their eye off the ball when it comes to other methods.
"And in this day and age it's shocking that we have so many potential flooding sites in Scotland. The taxpayer simply deserves much better.
"This is all down to our Nationalist government being obsessed by independence instead of getting on with the job they were elected to do.
"Normal hard-working Scots are getting the raw deal here and the SNP really need to sort out the state of our crumbling infrastructure."
One potential solution to the road maintenance crisis suggested in the State of the Nation report is improving rail links between the north of Scotland the central belt.
The report says: "The Scottish Government has committed to improving rail infrastructure, and the Borders Railway and Edinburgh to Glasgow Improvement Project, amongst other investments, are increasing network capacity and sustainability.
"While improvements to the Aberdeen-Inverness line and Highland lines are planned, enhanced rail connection from northern cities to the central belt is required if rail is to compete with road and aviation."
Labour's transport spokesman David Stewart claimed Highland drivers had suffered more than £500,000 worth of damage to their vehicles in the area because of the poor state of the roads.
He added: "It is interesting to note that ICE in their report state that a third of Scotland's local roads are in an unacceptable condition and the maintenance backlog stands at over £2billion.
"Local authorities are under continuing pressure to deliver core statutory duties while cutting spending, resulting in neglect of local road maintenance.
"The long-term benefits of preventative road maintenance and the savings accrued outweigh savings from short-term cuts."
A spokesman for Transport Scotland said: "The Scottish Government is committed to improving rail services and connectivity across the Scottish network, particularly on inter-city routes, to support sustainable economic growth.
"This is reflected in an ambitious £5billion package of funding and investment for our railways until 2019 which will support improvements to infrastructure and services across the network, including to the route between Inverness and the central belt, and the route between Aberdeen and Inverness.
"We are also working closely with ScotRail to develop the infrastructure options for phase One of the Aberdeen to central belt corridor.
"These projects will deliver significant journey time improvements and greater connectivity for passenger and freight services operating on these corridors.
"We welcome the institution's report on the nation's infrastructure and we value the contribution and input from its members and external stakeholders from across the sectors."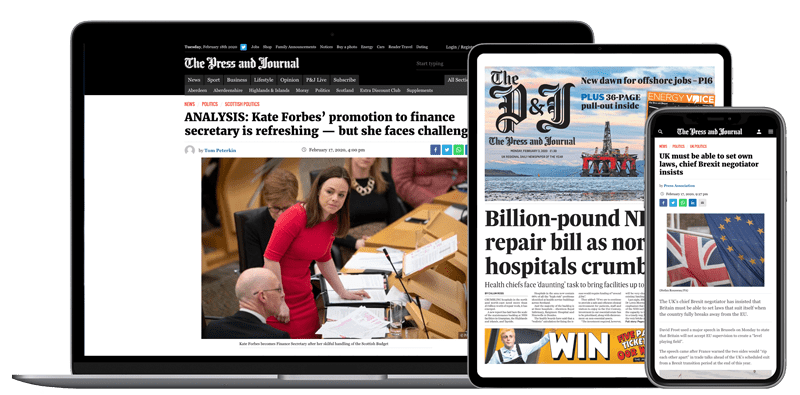 Help support quality local journalism … become a digital subscriber to The Press and Journal
For as little as £5.99 a month you can access all of our content, including Premium articles.
Subscribe