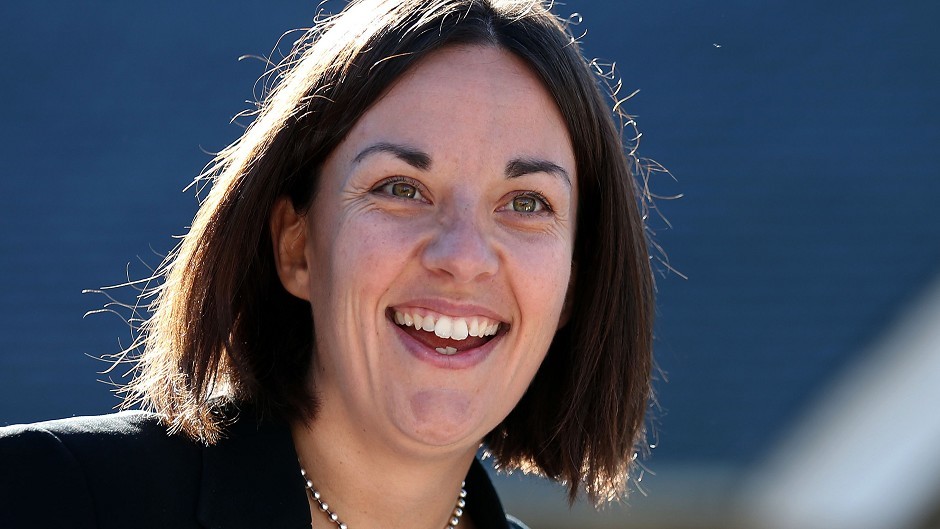 Scottish Labour would introduce a new 50% top rate of income tax to raise thousands of pounds for poorer students across the north and north-east.
Scotland's second largest party has pledged to give the cash raised from people earning more than £150,000 a year directly to head teachers across the region.
The move would mean Scotland potentially has a higher top-rate of income tax than the rest of the UK.
The party has also pledged to ditch promised tax cuts from the SNP and Conservatives in order to restore working tax credits.
Around 46,000 families in north and north-east Scotland could lose out financially under the UK Government's plan to scrap the rebates.
A spokesman for Scottish Labour said: "We would ask those lucky enough to earn over £150,000 a year to pay a 50p top rate of tax.
"We would use that additional revenue to establish a Fair Start fund in our schools where every child from a poorer background would get £1,000 extra investment in their education, paid directly to their head teacher.
"We'll give the spending powers to head teachers in Aberdeen and Aberdeenshire to decide how that money is spent.
"I know the challenges in classrooms are different across the country – in fact they are different across the same city.
"That's why these decisions should be taken by head teachers in local schools rather than by a minister in Edinburgh.
"Poorer children will always face extra barriers to achievement, so Scottish Labour will always give them that leg up to overcome it."
Alongside changes to the top-rate of tax, Scottish Labour has also said it will not push ahead with a planned increase in the threshold for higher-rate income tax payers.
Leader Kezia Dugdale made the announcement at her party's conference in Perth last week, saying she would use the extra money raised to mitigate tax credit cuts.
The commitment – which Labour said it would also fund by not delivering a planned cut in Air Passenger Duty – was the subject of heated debate at Holyrood last week.
The spokesman added: "Scottish Labour would make different tax choices from the Tories in London and the SNP in Edinburgh. We wouldn't implement the Tories tax cut on higher earners or the nationalist plan to abolish air passenger duty.
"Our fairer choice won't require any taxpayer in Scotland to pay a penny more tax than they do today.
"We would ask higher earners and those buying airline tickets to forgo new tax cuts and use the money to restore support for working class families.
"We would ask higher earners and those buying airline tickets to forgo new tax cuts and use the money to restore support for working class families.
"Over 19,000 families in Aberdeen and Aberdeenshire are in receipt of tax credits. Unlike the SNP we will guarantee maintaining the support these families get.
"It's about priorities. We don't think making a plane ticket cheaper should be a priority when families in the north-east can't afford the weekly shop."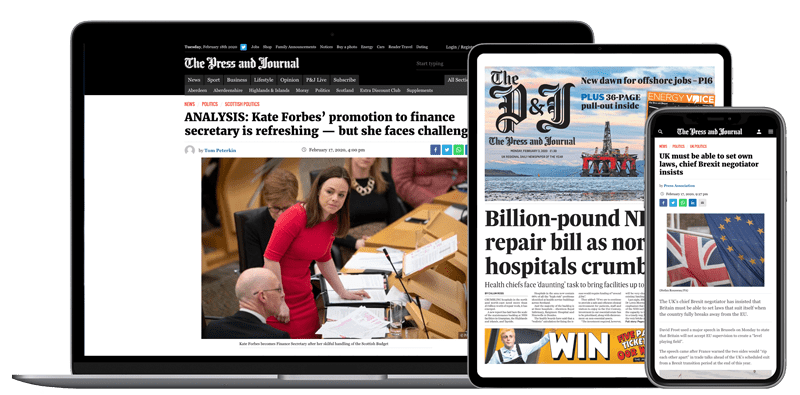 Help support quality local journalism … become a digital subscriber to The Press and Journal
For as little as £5.99 a month you can access all of our content, including Premium articles.
Subscribe