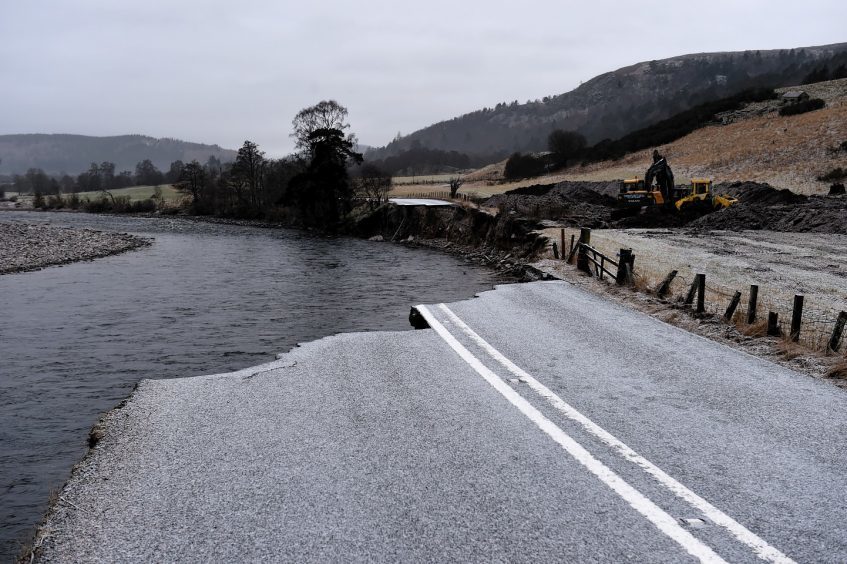 The UK Government has been urged to ask for a multi-million-pound cash boost from Brussels to help flood-stricken communities across Scotland.
First Minister, Nicola Sturgeon, has demanded London-based ministers apply for the emergency aid from the EU amid concerns they will not make the request for fear of antagonising Eurosceptics in the run-up to the referendum on community membership.
The UK, which will vote before 2017 on whether to leave the EU, has previously been granted more than £120million by the union to help with clean-up operations following previous natural disasters.
The call comes as Deputy First Minister John Swinney announced a review into the Scottish Government's own flood-aid programme, the Bellwin Scheme, which some critics have branded "overly restrictive".
He also confirmed that Aberdeenshire Council would receive a portion of a £5million pot to help repair the A93 between Ballater and Braemar.
Infrastructure Secretary, Keith Brown, has now written to Westminster counterpart, Elizabeth Truss, to ask her to apply for help from the European Union Solidarity Fund (EUSF).
Mrs Sturgeon said: "Applications can only be made by a member state – Scotland is ineligible to apply in our own right.
"The UK actually received 162 million euros after the floods in 2007, but so far they have declined to make an application in relation to recent flooding.
"We are now asking them to do so because an application to this fund may well provide additional and very welcome funding to local authorities to mitigate the impacts that we have seen in the last few weeks.
"Of course it is possible – and I am purely speculating – that one of the reasons the UK Government has been reluctant to do so (make an application) is because they are not too keen to draw attention to the benefits of EU membership."
A referendum on the UK's membership of the EU has been promised by Prime Minister David Cameron before 2017 – and it has been reported it could take place as early as this year.
Keith Brown added: "The recent weather events have been unprecedented and so I have reminded the UK Government that we are part of a European community which can come to the aid of the clean-up operation.
"I will be monitoring the situation closely and keeping up the pressure to ensure every available help is forthcoming as those communities recover from those floods."
A UK Government spokesman said the Scottish Government had already received around £4 million for flood repairs from Westminster – and could receive more.
He added: "The UK Government has not ruled out making an application to the EUSF.
"However, the nature of the scheme means it would not provide financial support for the majority of homes or businesses, would take several months to receive and only provides a fraction of the actual costs from the damage."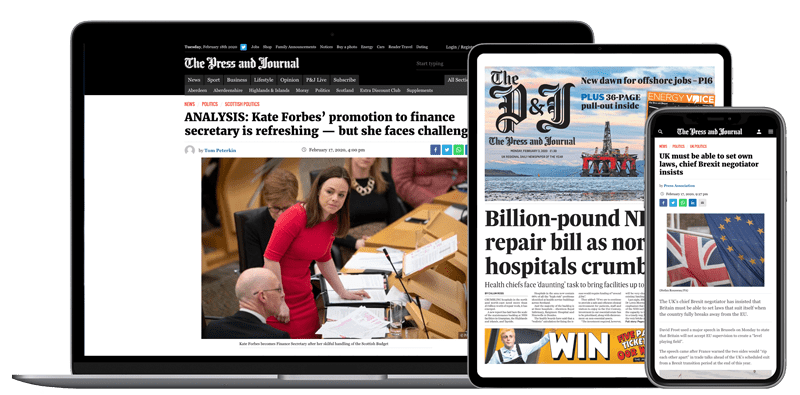 Help support quality local journalism … become a digital subscriber to The Press and Journal
For as little as £5.99 a month you can access all of our content, including Premium articles.
Subscribe