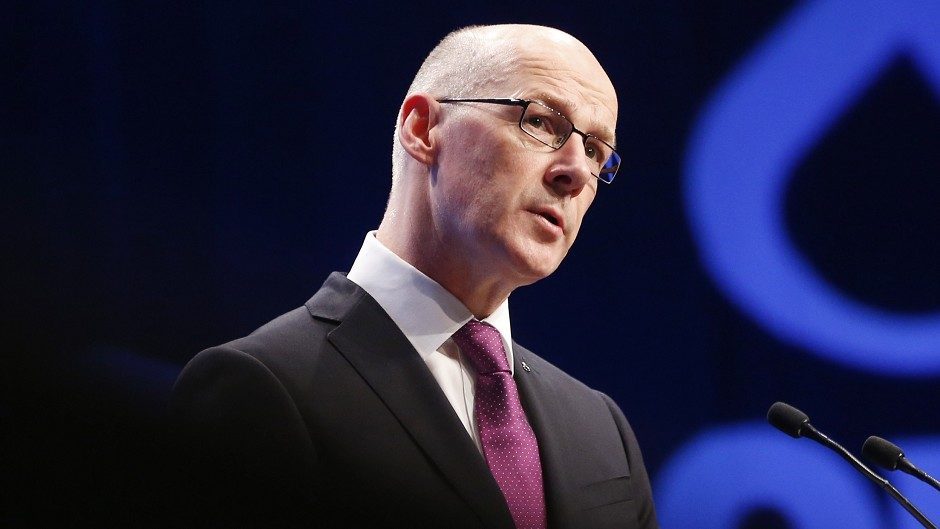 David Mundell has accused the SNP government of making "ludicrous" demands during negotiations to secure more powers for Holyrood.
The Scottish secretary suggested Deputy First Minister John Swinney was "chancing his arm" in fiscal negotiations over the Scotland Bill.
The Scottish and UK governments are currently locked in negotiations aimed at securing a deal to devolve major tax and welfare powers.
But Mr Mundell admitted the talks could end up dragging on until after May if no agreement can be reached before the Scottish Parliament rises for the election.
"It's simply ludicrous to suggest that tax growth in England should somehow come to Scotland, whereas our position in Scotland is that if we have tax growth we keep it," he said.
"I don't blame John Swinney for chancing his arm and saying 'we'll keep the Barnett Formula, we won't bear any risk and, by the way, if we get any extra money we will keep it and, actually, if there's any extra money raised in England we'll have a bit of that too'.
"I would describe that as having your cake and eating it, and having a bit of everybody else's cake too."
But comments that Scottish ministers are arguing over "a molehill" are unlikely to go down well given it has been claimed there is a £3.5billion funding gap between the two governments' positions.
Mr Mundell refused to clarify the size of his "molehill" when questioned by journalists during a briefing in Edinburgh.
He also called the Scottish Government's February 14 deadline "illogical" – insisting he did not want to spoil First Minister Nicola Sturgeon's Valentine's Day celebrations with her husband.
The Scottish Government has threatened to pull the plug on the Bill by recommending a veto in the Scottish Parliament if it cannot strike a deal on the fiscal framework.
Ministers have warned they are "not bluffing" as a bad deal "would lead to systemic cuts in the Scottish budget, which over a period of a few short years could total hundreds of millions of pounds and, over the longer term, cost Scotland billions".
Mr Mundell insisted both governments were close to reaching an accord.
"I just don't think the people of Scotland would forgive either government if they walked away from this agreement," he added.