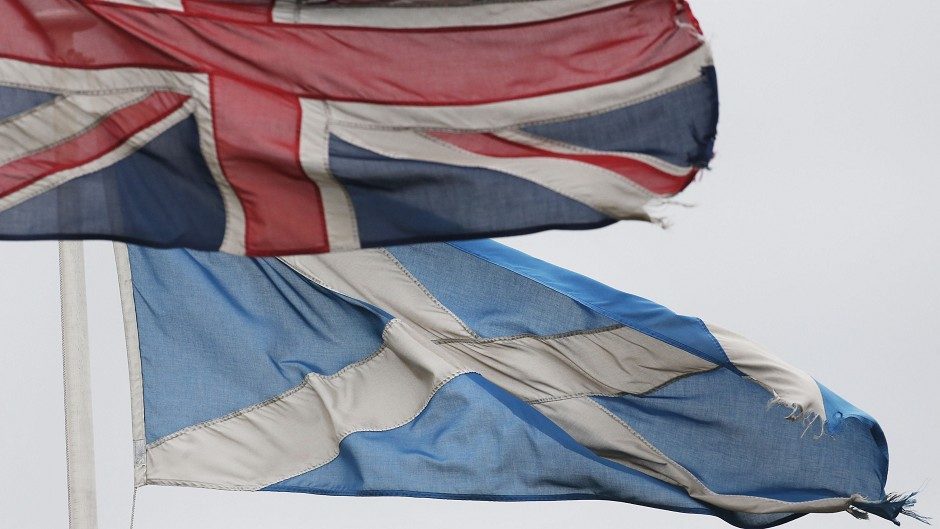 Nicola Sturgeon has hit out against an "unacceptable" devolution offer from the UK Government that she said will leave Scotland billions of pound worse off.
The Treasury has tabled a £4.5billion package which they say will ensure Scotland does not suffer financially from the transfer of tax-raising powers to Holyrood.
But the First Minister rubbished what she claimed was a recycled fiscal framework offer that will shortchange St Andrew's House by nearly £3 billion.
Ms Sturgeon tweeted: "This '£4.5bn' is difference between UKG opening position of a £7bn CUT and current position of an almost £3bn CUT."
Her spokesman later said it is "not a new or a serious offer from the Treasury" and branded it "unacceptable".
"The £4.5 billion they cite is simply the difference between their initial proposal of a £7billion cut and their current position of an almost £3 billion cut," he said.
"That is unacceptable and simply repeats a UK Government position which has already been rejected on a cross-party basis by Westminster's Scottish Affairs Select Committee, by the majority of Smith Commissioners and by independent experts.
"We remain ready and willing to do a deal, but that depends on sticking to the Smith Commission's no detriment principle – and the Tory Treasury is now looking increasingly isolated in their interpretation of what no detriment means."
Greg Hands, the chief secretary to the Treasury, said the offer was "very generous" and will more than compensate Scotland for its slower predicted rate of population growth.
That trend has been a sticking point between the governments because it stymies Scotland's ability to raise income tax.
A Treasury insider disputed claims Holyrood cannot shape population growth, adding that control over business and planning levers meant measures could be put in place to make the country more attractive, including to economic migrants who have arrived in other parts of the UK.
The UK and Scottish governments are struggling to come to a deal that will set out how the block grant from Westminster is reduced as Holyrood takes responsibility for raising nearly all income tax.
It will also take on extra welfare powers, including the ability to create new benefits.
They have both signed up to the "no detriment" principle so neither government is financially worse off from the transfer of powers to the Scottish Parliament.
The deadline for the deal was pushed back from today to February 23.
Holyrood devolution committee convener Bruce Crawford said there would be "very substantial impacts" on the Scottish Parliament's ability to scrutinise the deal if matters were delayed beyond February 19.
He said both sides will have to give a "full explanation of their position on a fiscal framework" regardless of whether a deal has been reached at a committee hearing on February 23.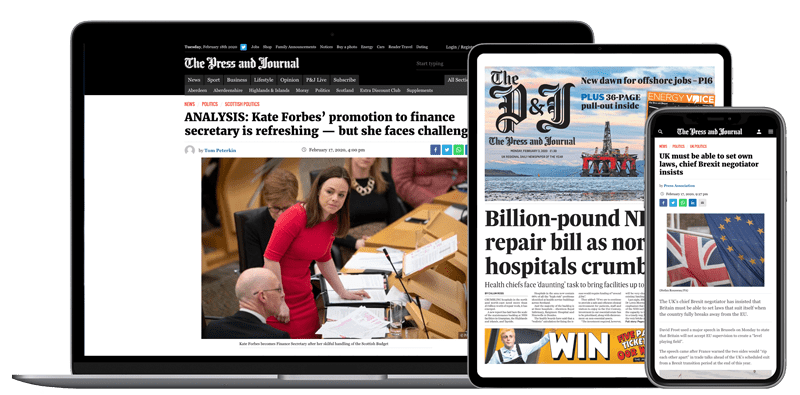 Help support quality local journalism … become a digital subscriber to The Press and Journal
For as little as £5.99 a month you can access all of our content, including Premium articles.
Subscribe