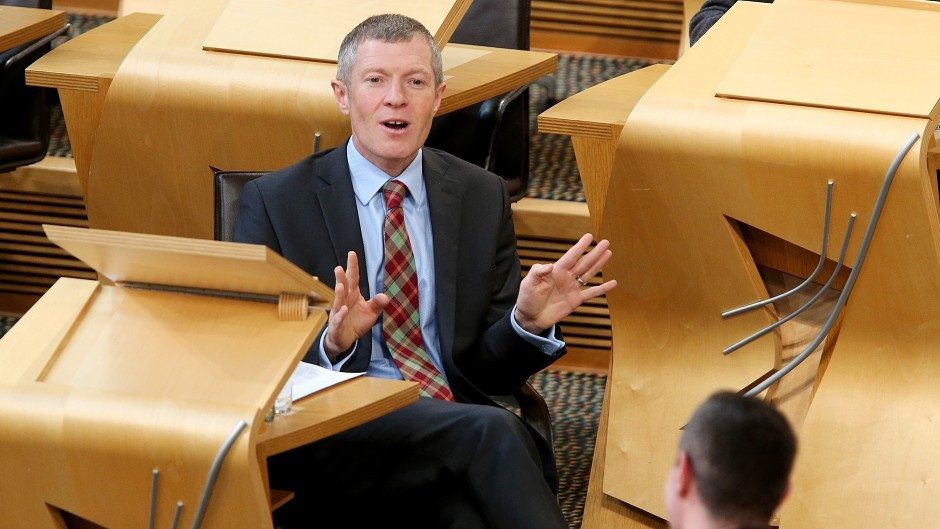 The leader of the Scottish Liberal Democrats will tonight accuse David Cameron of "flirting" with an EU exit that would bring economic ruin to Scotland.
Willie Rennie will use a major set-piece speech in Edinburgh to warn that the forthcoming referendum is "the biggest gamble" the country has faced.
Mr Cameron has pledged to hold an in/out vote on EU membership before the end of 2017 – although a ballot is widely expected this June.
The prime minister is currently on a continental charm offensive as he attempts to win backing for a package of reforms that he hopes will encourage the public to support remaining in the community.
But Mr Rennie, who represents Mid-Scotland and Fife at Holyrood, will say it is unbelievable "that we should even be considering a departure" from the EU.
In a speech at the David Hume Institute tonight, Mr Rennie is expected to say: "Let me just say that we are now facing the biggest gamble in our country's recent economic history. By putting his divided party before his country, the Prime Minister is now risking the departure of the UK from the European Union.
"From a continent of conflict in previous centuries we now have a continent of free trade, free movement of people, universities that work in partnership, common security and reciprocal health services. All this we have whilst retaining our own national identities.
"Our ancestors who lived through the terrible military conflicts that blighted Europe would look on with incredulity that we should even be considering a departure from this peaceful arrangement.
"Yet, David Cameron thinks it right that Britain should flirt with exit."
Polls have consistently showed the majority of Scots back remaining in the EU – although polls south of the border are more volatile.