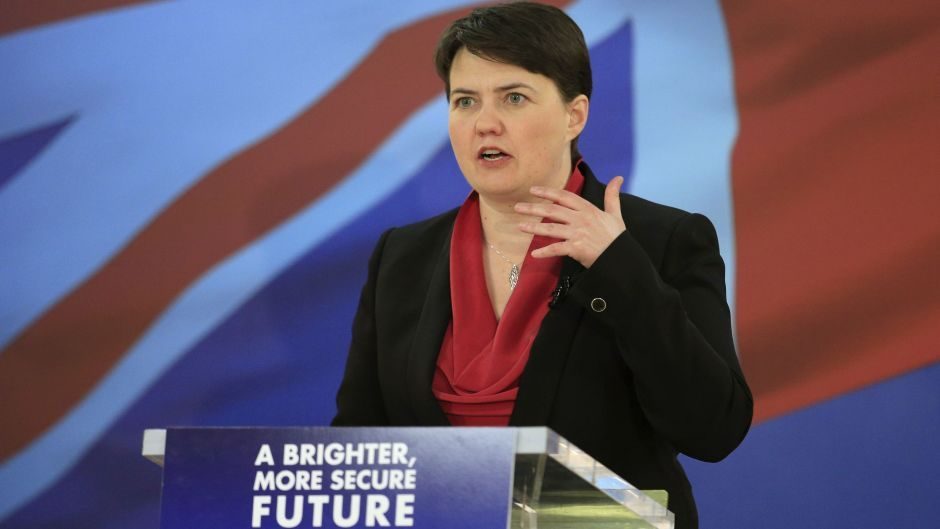 The Scottish Conservatives would allow communities to block large-scale windfarm developments if elected in May.
Party leader Ruth Davidson made the pledge as she unveiled her Rural Manifesto in Aviemore.
The Tories – who are currently vying for second place in the polls with Labour – have committed themselves to giving communities the "right to decide" on windfarm developments in their area.
Massive wind schemes throughout the north and north-east of Scotland have sparked a widespread backlash from local residents, concerned that turbines are damaging rural landscapes and hurting tourism.
Ms Davidson said: "Rural Scotland is already just about the most beautiful place on earth.
"But we need to make sure it has a better quality of life too.
"Pledges like accelerating rural broadband coverage, empowering communities over issues like local policing and windfarm development, and supporting affordable housing for young people will ensure that happens.
"For too long, the SNP government has been allowed to operate a central belt bias, and that has damaged our rural economy.
"It's time for that to change, and by launching this report, we have shown we are the only party absolutely committed to the wellbeing of rural Scotland."
As well as her pledge on windfarms, Ms Davidson said her party would commit to rolling out universal broadband by 2020, increase the number of national parks and build more affordable homes in rural areas.
Her comments came as the SNP's John Swinney defended his party's record on support for renewable energy in Scotland.
UK Government statistics have revealed that 57.7% of Scottish electricity consumption came from renewables in 2015 – up 7.9% on the year before and 7.7% ahead of the SNP's target.
He said: "These new energy figures show that the SNP has powered through our 2015 renewable electricity target.
"The SNP have long championed green energy and these new figures show the huge progress we have made – but we are determined to go even further."
However, Colin Clark, Scottish Conservative candidate for Aberdeenshire East, said rural communities had been "forgotten" by the SNP in their push to increase Scotland's renewable energy output.
He added: "Residents across the north-east will back our plans for more affordable homes in rural areas and for universal broadband by the end of the decade.
"Many will also welcome the proposals to give communities power to block excessive windfarm development."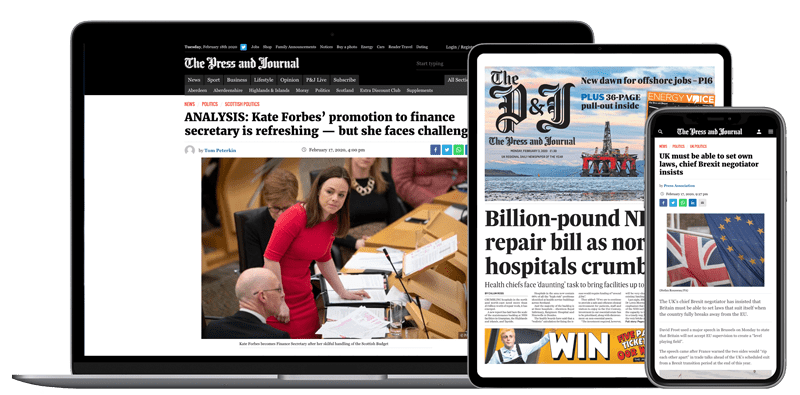 Help support quality local journalism … become a digital subscriber to The Press and Journal
For as little as £5.99 a month you can access all of our content, including Premium articles.
Subscribe