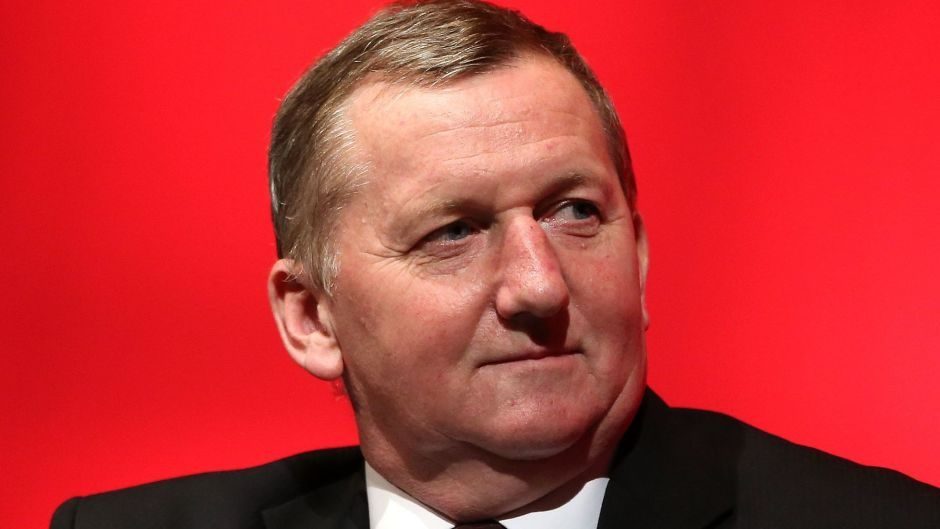 Defiant Labour campaign chief Alex Rowley has insisted his party "are working to be first" despite a new poll putting them in third place behind the Scottish Conservatives.
With less than two weeks until Scotland goes to the polls, Mr Rowley said he was "realistic" about his party's chances but insisted they are "working for every vote".
A new survey has suggested Ruth Davidson's Tories could just pip Labour to the post, with 21 seats to 20, if the results were to be replicated on May 5.
But the Survation poll also found that the majority of Scots want and expect Kezia Dugdale's party to be the official opposition in the Scottish Parliament following the election.
Speaking on a campaign visit to Coatbridge, Mr Rowley said: "We're working for every vote, we're campaigning to win this election. We're realistic in terms of where the polls are at, but we're working to win this election, we're not working to be second, we are working to be first and we will continue to do so, right up until the polls close.
"In this election, more than any other election over a lot of years that I can remember, there is a real difference, a real choice between the parties, the parties of austerity, the SNP and the Tories, or the party that is against austerity, Labour.
"We know that the polls are difficult for us, we know that the last two years have been difficult for Labour, but I believe we're in the right place.
"We've got the right policies, we've got the levels of ambition Scotland needs and we just need to work hard to persuade people."
The survey also suggested the SNP would win 70 seats – one more than in 2011 – while the Liberal Democrats would also see their numbers rise from five to six.
Campaigning in Cupar yesterday, the SNP's leader Nicola Sturgeon said they would try to make sure young people "are given every chance to succeed" to succeed in Scotland.
She said: "The SNP are making a serious offer to Scotland's young people – with free tuition and increased support for students, increased apprenticeships and maintained college numbers to ensure that there are opportunities for all.
"We will also use new powers to help long-term unemployed 16 to 24 year olds meet the costs of returning to work and we will restore entitlement to Housing Benefit to 18 to 21 year olds – reversing a heartless decision by the Tory UK Government."
Scottish Liberal Democrat leader Willie Rennie meanwhile used a visit to Blairgowrie to promote his four-point plan to improve GP services in Scotland.
He said: "Doctors, nurses and patients cannot wait any longer for the SNP to get to grips with Scotland's GP crisis. Nine years of SNP government has left GP services in need of intensive care.
"A quarter of GP practices are understaffed and the share of funding spent on primary care has been squeezed relentlessly by the SNP.
"It is no exaggeration to suggest that services in many areas are at breaking point."