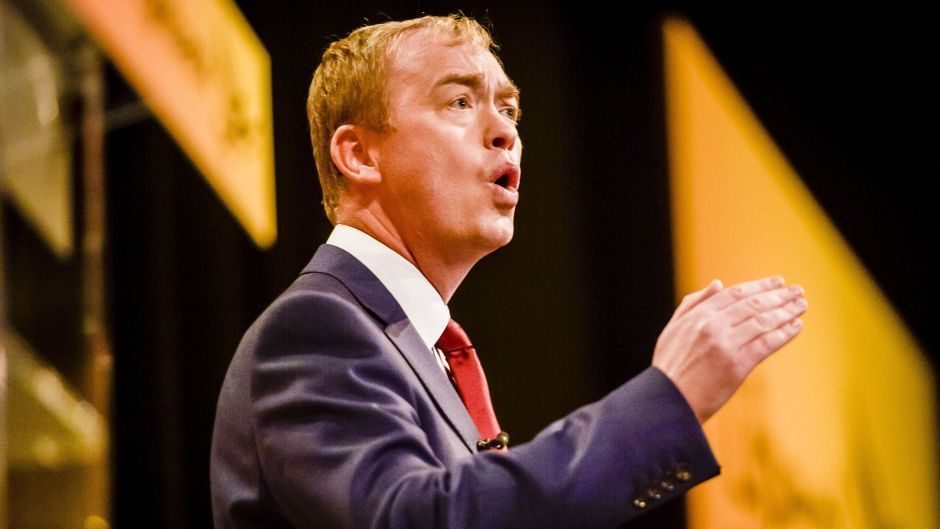 The leader of the Liberal Democrats has claimed the SNP "don't give a 'monkeys'" about rural Scotland.
In an exclusive interview with the Press and Journal, national party leader Tim Farron blasted Nicola Sturgeon's party who he believes take the north and north-east of Scotland "for granted".
Mr Farron, who was campaigning in Aberdeenshire East with Christine Jardine ahead of Holyrood elections next Thursday, also lambasted the nationalists for "absolutely screwing up" vital CAP payments for farmers.
But last night the SNP's candidate in Aberdeenshire East, Gillian Martin, insisted her party was putting rural issues "front and centre".
Mr Farron said: "The one thing the nationalists 100% definitely aren't is liberal and that's why we need to do well.
"It's not just about those things that liberal minded people concern themselves with – civil liberties, the centralised police force – it is the practical stuff.
"I think farmers, in Aberdeenshire, are being done over because the SNP at Holyrood don't really give a 'monkeys' about rural Scotland.
"It is very similar to how the Tories treat rural areas in England – they take them for granted.
"To be very, very clear the administration of agricultural payments is devolved and England, Scotland, Wales and Northern Ireland do it in different ways. England under the Tories, and Scotland under the nationalists, have absolutely screwed it up and the SNP have done it even worse than the Tories in England.
"That is a badge of shame."
Mr Farron, who took over from former party leader Nick Clegg after the Liberal Democrat's disastrous showing at the general election last year, also ruled out any potential electoral pact with Scottish Labour.
His comments came as Scottish party leader Willie Rennie accused the SNP of "paying lip service to the challenges facing Scotland's island communities for years" during a visit to Orkney.
The SNP has unveiled a number of specific pledges for the northern isles – including the prospect of reduced ferry fares – in a bid to court island voters, while Ms Sturgeon announced "ambitious plans to support jobs and industry in rural Scotland" yesterday.
But Mr Rennie said: "Nicola Sturgeon expects people in Orkney to back the SNP despite the farm payments shambles that has been hugely damaging for farmers and crofters on the vague assurances of future action on ferry fares.
"Just this week we have seen doctors warn that the future of hospital services in Scotland's rural and island communities could be at risk due to a recruitment crisis.
"This just not good enough. Scotland's islands cannot wait for the SNP to get serious about giving them the support they need any longer."
The SNP's Ms Martin said: "Aberdeenshire plays a massive role in Scotland's overall rural economy and Nicola's announcement shows that it is the SNP that are putting jobs, growth and opportunity front and centre of our plans to support local people."
The other candidates in Aberdeenshire East are Labour's Sarah Flavell and the Tory's Colin Clark.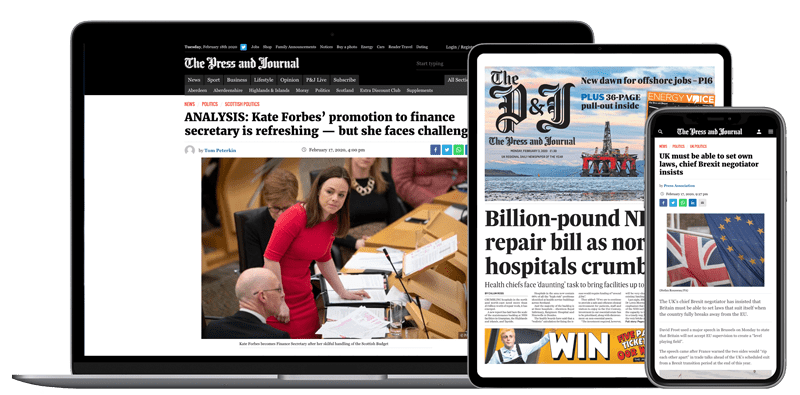 Help support quality local journalism … become a digital subscriber to The Press and Journal
For as little as £5.99 a month you can access all of our content, including Premium articles.
Subscribe