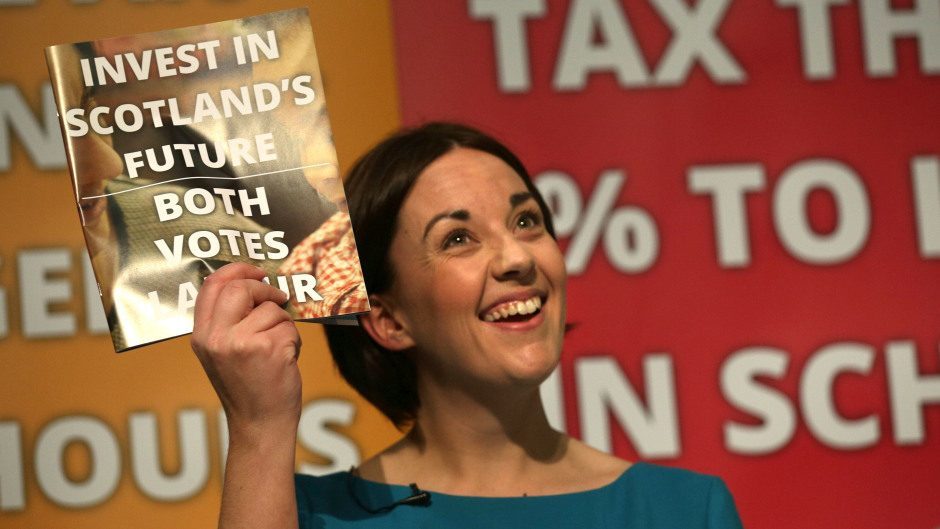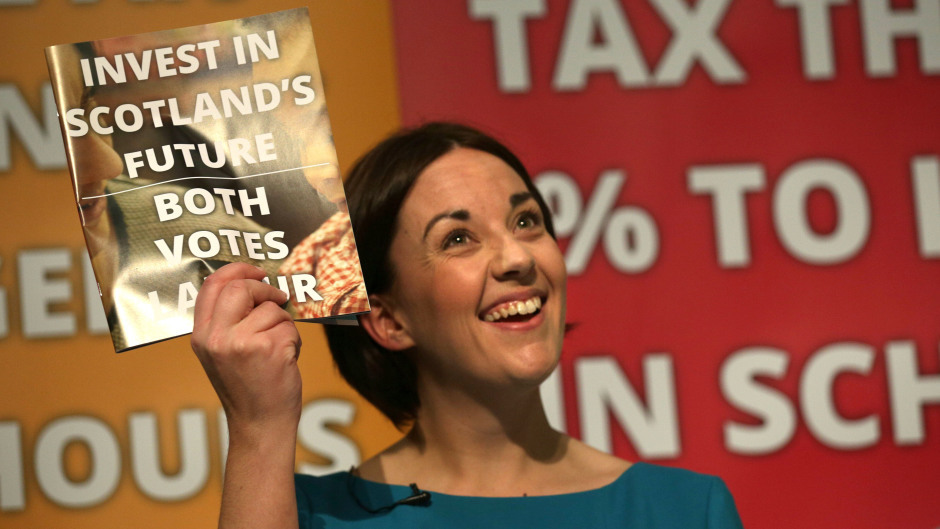 Kezia Dugdale promised a return to the "best traditions" of the Labour Party as she launched her manifesto in Edinburgh.
In an effort to tempt back heartland voters lost to the SNP, the defiant Scottish Labour leader insisted she was the "only alternative" to Nicola Sturgeon as first minister.
Key Labour pledges include raising the basic rate of income tax by 1p, restoring the top rate of tax to 50% and issuing an outright ban on fracking.
Polling has suggested the party are struggling to make headway against the Nationalists and are falling into a fight for second place with the Tories.
But Ms Dugdale said she believed Scots were "willing to pay" to "protect and improve" public services north of the border as the Labour Party "returns to its roots".
And in a dig at rival Ms Sturgeon, she said her manifesto was not about "the politician on the front cover" but "the people of Scotland".
The SNP launched its manifesto, featuring a prominent picture of the first minister, last week, while Conservative, Liberal Democrat, Ukip and Green manifestos were launched earlier in the campaign.
Ms Dugdale told party members and candidates at a gathering in Edinburgh: "This is a manifesto in the best traditions of the Labour Party.
"This plan for a Labour government is Labour at our boldest best.
"It is the return of the Labour Party that gave us the NHS, the minimum wage, the Labour Party that established the Scottish Parliament.
"It is a positive plan that returns to Labour's roots and invests in our nation's future.
"Our manifesto isn't about the politician on the front cover. Our manifesto is about the people of Scotland.
"It is about the powers that Scotland holds. It is about the potential of our nation."
Scottish Labour says the additional revenue raised from increasing taxes – thought to be about £1.2billion – would be invested in education and other public services.
Ms Dugdale added: "Where you are going in life should not depend on where you start your life.
"So our manifesto sets an ambition to close the gap in educational attainment between the richest and the rest within a generation.
"We will provide £1,000 extra investment in every child from a poor background, direct to head teachers, funded by bringing back the 50p top rate of tax."
The SNP's Shona Robison said the manifesto showed Labour were "short-changing" the NHS.
She added: "Failing to fund the NHS, taxing low paid workers and standing shoulder-to-shoulder with the Tories shows exactly why the Labour party is in the mess that it is."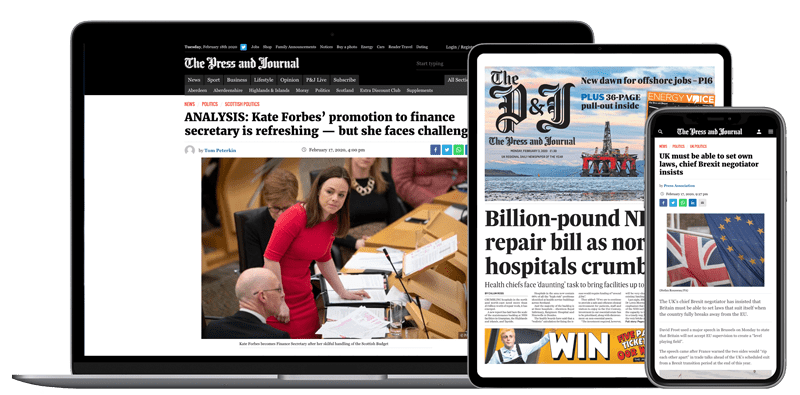 Help support quality local journalism … become a digital subscriber to The Press and Journal
For as little as £5.99 a month you can access all of our content, including Premium articles.
Subscribe