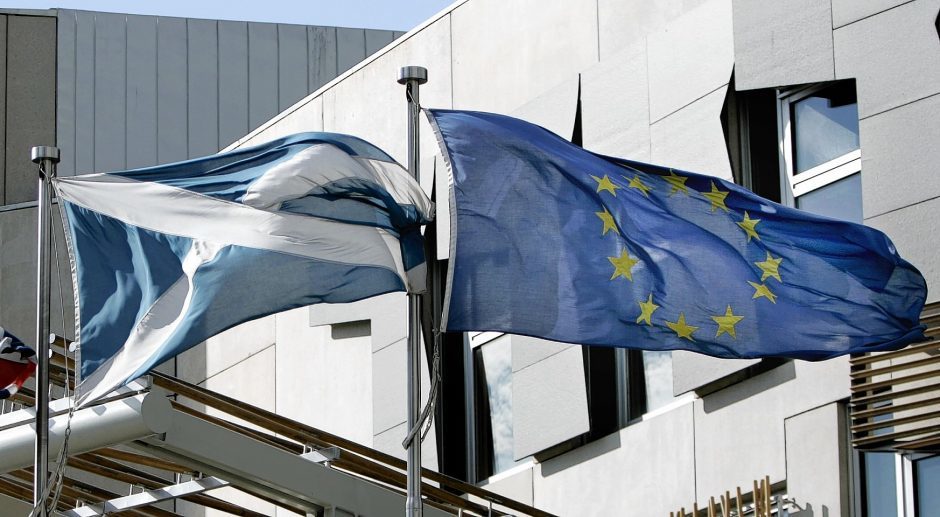 MSPs have locked horns over the EU referendum as activists from both sides of the debate took their arguments to Holyrood.
In the opening salvo of the campaign in Scotland, newly elected members yesterday debated whether or not to back a break from Brussels.
Cabinet Secretary Fiona Hyslop admitted the EU was "not perfect" but was a "remarkable achievement", while Tory Margaret Mitchell branded it a "failing and outdated institution".
The majority of the chamber is siding with the Remain camp, but both Labour and the Conservatives had MSPs making the case for the country to leave.
The clashes came as the Stronger In and Vote Leave campaigns held rallies outside the Scottish Parliament in a bid to sway MSPs and the public ahead of June 23.
Ms Hyslop said: "The EU is not perfect but it is a remarkable achievement that in over six decades has secured co-operation over conflict, pursued a shared sense of collaboration, exchange and purposeful endeavour to work in concert, not just to advance the interests of its own members but the world on a global scale.
"And it is on that positive basis that the Scottish Government is of the view that Scotland as part of the UK should remain in the EU."
During the debate, three MSPs made speeches in favour of leaving the EU – Tories Ms Mitchell and Graham Simpson, as well as Labour's Elaine Smith.
Ms Mitchell argued that First Minister Nicola Sturgeon's repeated claims that a second independence referendum could be triggered if Scotland votes to stay in the EU but the UK votes to Leave would actually encourage some Scots to vote in favour of Brexit.
She added: "A vote to Leave restores the freedom to trade with the rest of the world, as logically as the EU exports more to the UK than we do to the EU there are tremendous advantages for the EU still continuing to trade with the UK."
Polls have consistently shown the majority of Scots back remaining in the EU, while surveys south of the border suggest a tighter race.
Both campaigns have stepped up a gear in the aftermath of the Holyrood elections on May 5, with activists rallying outside the parliament yesterday.
Vote Leave supporters were joined by Tory North East MSP Ross Thomson, who is also urging people to vote to quite the EU.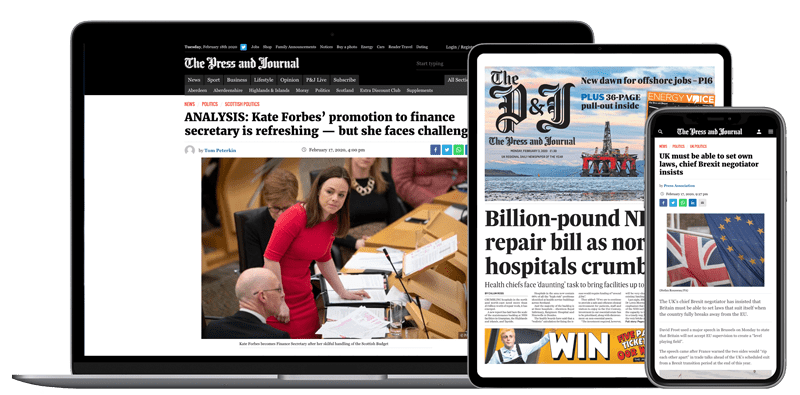 Help support quality local journalism … become a digital subscriber to The Press and Journal
For as little as £5.99 a month you can access all of our content, including Premium articles.
Subscribe