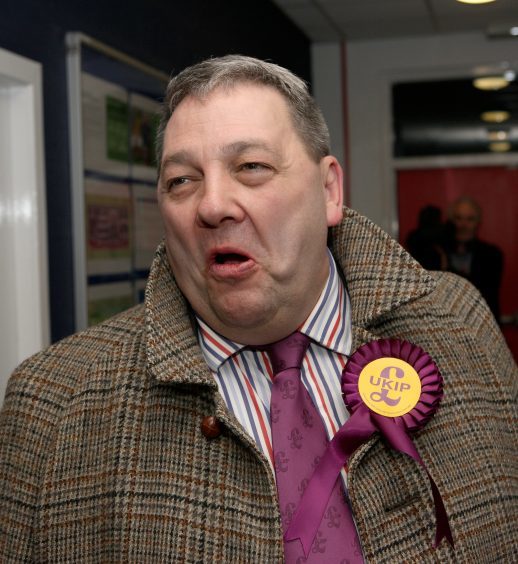 Scotland's only UKIP MEP has staunchly defended Nigel Farage's controversial 'Breaking Point' campaign poster – despite the fact it has now been withdrawn.
David Coburn claimed that the provocative Brexit banner – featuring the image of a line of migrants queuing at the Slovenian border – was "a statement of fact".
Several prominent Brexiteers, including Michael Gove, have already distanced themselves from the poster, with the Justice Secretary claiming he "shuddered" when he saw it.
Others have likened it to Nazi propaganda footage produced in the years preceding World War Two.
But Mr Coburn, who leads UKIP in Scotland, dismissed critics of the now-defunct poster.
When asked at a campaign rally in Edinburgh if he would distance the Scottish branch of the party from the banner, he said: "Certainly not – I don't think (Michael Gove) understood it.
"Basically it said underneath it, quite clearly, that Europe is letting everyone down.
"That's not just us, it's everyone in that line. The Chancellor of Germany – Angela Merkel – said everyone [can] come, however many you like.
"That's disingenuous and it's wrong. It encourages people to have expectations that couldn't possibly be fulfilled.
"We've got problems with the health service, we've got problems with housing, we've got problems with compressed wages.
"That's not fair to the people of Germany, that's not fair to the people of Europe – and it's not fair to the people of Britain, because eventually those people will gain passports and come here."
The poster has now been pulled by Mr Farage, although the UKIP leader insisted it was not because of the controversy it had caused.
Chancellor George Osborne had previously branded it "disgusting and vile" – and suggested it had echoes of 1930's propaganda.
Mr Coburn said he had "no issue" with migrants, but that public services in the UK would suffer if people flocked to the country.
He added: "It was a picture of real people at the Slovenian border and it was a statement of fact.
"We've got people in this referendum who have been asking about facts – and people just have to live with it.
"It's not a nice fact. If I were one of those people – a refugee too – I'd want to get out and come here.
"It's normal, you want to better your life and that of your family. I've no issue with them.
"My issue is with European leaders who have built up false hopes and encouraged them to come to Europe for a future that they may not be able to have."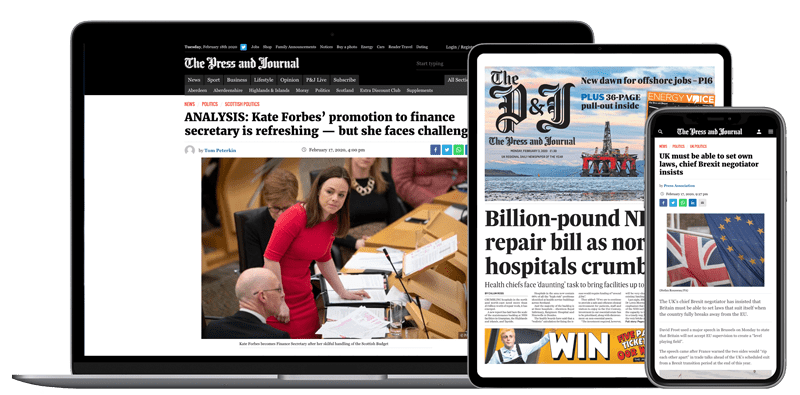 Help support quality local journalism … become a digital subscriber to The Press and Journal
For as little as £5.99 a month you can access all of our content, including Premium articles.
Subscribe