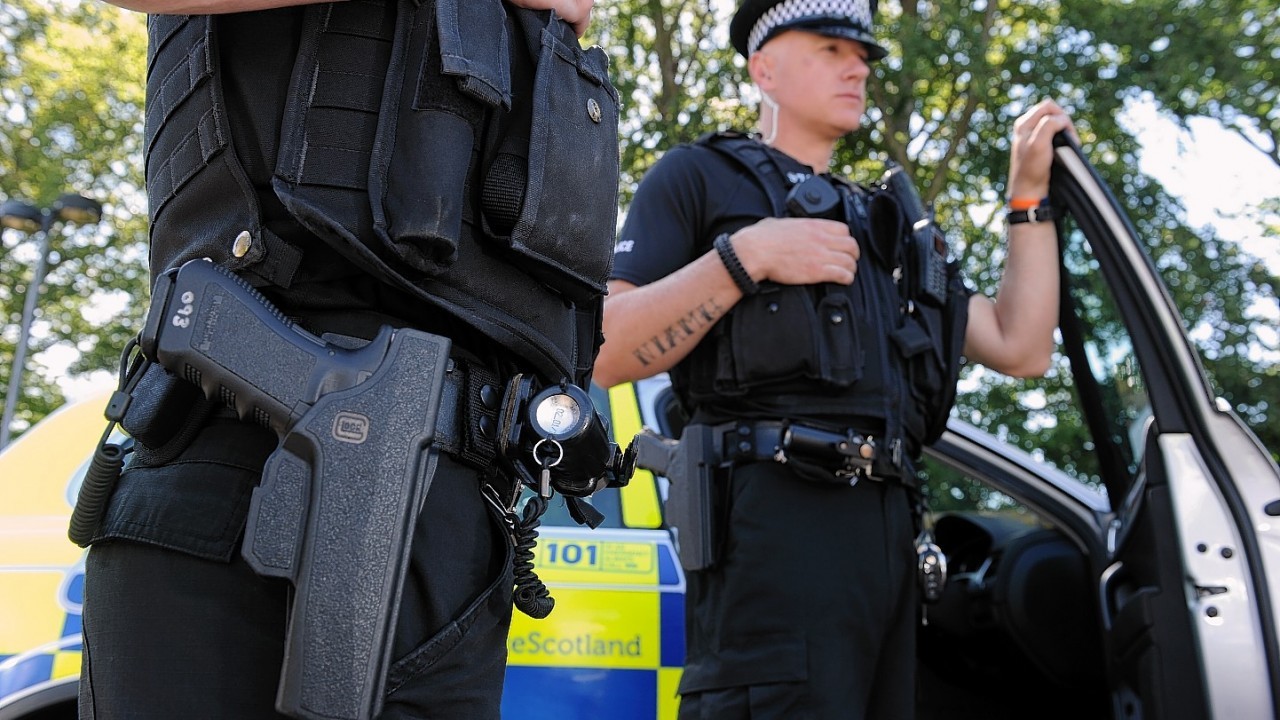 Pressure is mounting on the Scottish Government to explain how armed police came to be breakfasting at a busy cafe in Dingwall.
Members of the public were left "alarmed" and "uncomfortable" when four tooled-up officers sat down to eat in the town's Tesco.
The incident occurred despite assurances from Justice Secretary Michael Matheson that gun-carrying police would only be deployed when an armed response was needed or if there was a threat to life.
Police Scotland insisted the officers "did nothing wrong" as they "must wear their sidearm while on duty at all times".
Now, Scottish Conservative legal affairs spokesman Gordon Lindhurst is demanding answers from Mr Matheson over the situation, amid concerns that the sight of armed officers in communities in the north could once again become common place, despite the area's low crime-rate.
Mr Lindhurst said: "Only weeks ago the cabinet secretary assured us that armed police officers would only be sent to incidents where it is deemed necessary for them to be there.
"Unless there was a firearms incident taking place in the store at the time, I believe we need some clarity as to the circumstances surrounding this.
"Clearly members of the public felt uneasy about the situation, which raises the same questions that have been brought up before about armed police officers.
"Let me be clear that these highly trained police officers are vital for public safety, and I and my party backed the cabinet secretary's position a few weeks ago.
"But we made it clear at the time that there should be strict criteria as to their deployment, and eating breakfast in a busy supermarket cafe with firearms on show appears to diverge from that."
An eyewitness who was eating in the Tesco cafe on July 10 said the officers came through the main entrance at about 9.30am, walked past him and through to the back cafe, and were there for about 30 minutes.
A Scottish Government spokesman said: "The vast majority of Scotland's police officers are not routinely armed, and we have made an unequivocal commitment that that position will not change."
A Police Scotland spokeswoman added: "These officers were doing nothing wrong.
"Police Scotland's Standing Firearms Authority means that there is a chance that members of the public will see a small number of our officers in public places wearing sidearms.
"Armed officers must wear their sidearm while on duty at all times, but are only sent to incidents where an armed response is deemed necessary or there is an immediate threat to life."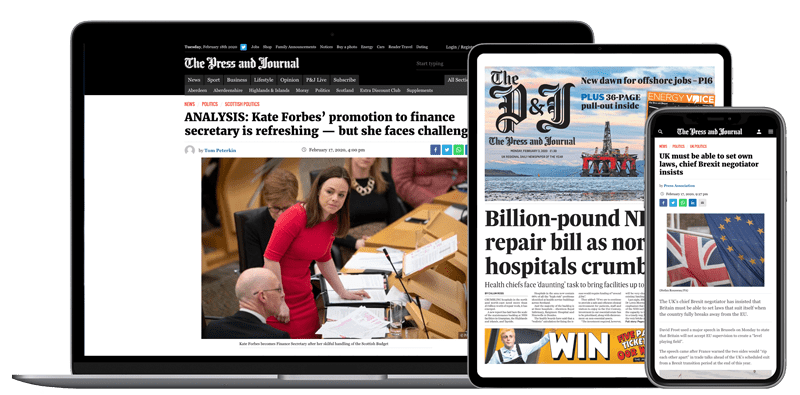 Help support quality local journalism … become a digital subscriber to The Press and Journal
For as little as £5.99 a month you can access all of our content, including Premium articles.
Subscribe