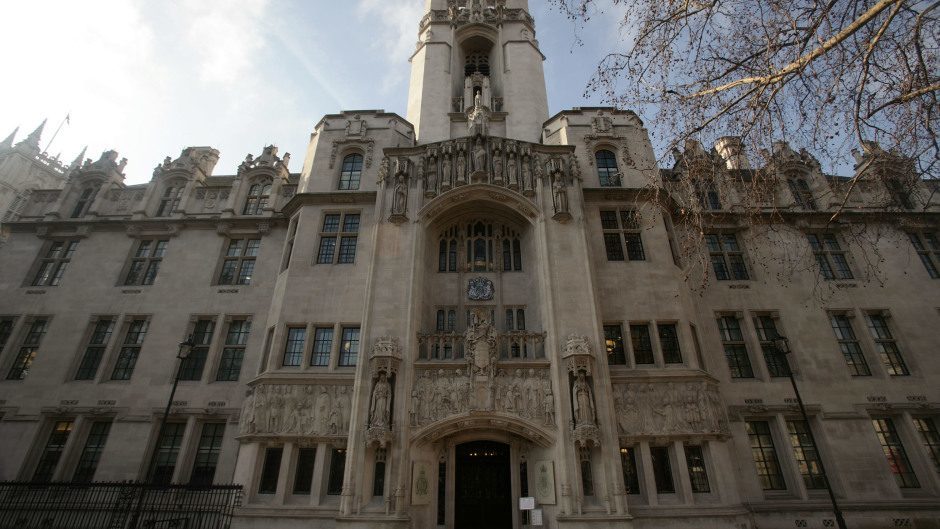 Nicola Sturgeon was told to "swallow her pride" and scrap the controversial Named Person scheme on the eve of the Supreme Court's decision on its legality today.
The Scottish Conservatives have urged the first minister to ditch the "unworkable" state guardian scheme, regardless of the outcome of the ruling in London.
Judges from the Supreme Court will today announce whether or not they believe the Named Person scheme is legal after a challenge by campaigners.
The controversial legislation, due to come into force next month, will give every child under-18 in Scotland an assigned guardian, such as a teacher or healthworker, to monitor their welfare.
Critics have characterised the scheme as a Big Brother intrusion into family life, while concerns have also been raised that it will draw resources away from the most vulnerable children.
The Scottish Government insists the Named Person legislation is "widely supported" and will help protect children.
The scheme, which has been operating in the Highlands since 2010, came under increased scrutiny after The Press and Journal revealed that tragic toddler Clyde Campbell had no contact with his named person in the year and a half leading up to his death – after his mother told them to stop visiting.
The two-year-old died of cot death after five months of neglect at the hands of Amanda Hardie, who stayed at a boyfriend's house the night before he died.
The No to Named Persons (NO2NP) campaign, which is spearheading the legal opposition to the scheme, had their initial case thrown out in Scottish Courts, leading to the Supreme Court action.
And they have threatened "further challenges in Europe" if the judges today reject their appeal.
Simon Calvert, a spokesman for NO2NP said: "This will clearly be a vitally important day in our campaign.
"Five judges – including two from Scotland – conducted a forensic examination of the complex issues and we await their determination with anticipation."
But the Scottish Conservative's shadow education secretary Liz Smith said the scheme should be ditched "irrespective" of the result.
She said she was sure the majority of parents would still want it to be dropped, adding: "So too do the growing number of practitioners who believe the policy is unworkable and taking far too much focus away from our most vulnerable children.
"It is a deeply unpopular, illiberal policy which has become a real headache for the SNP.
"The first minister should swallow her pride and end it now."
A Scottish Government spokeswoman said: "We cannot pre-empt the Supreme Court judgment. Supporting children and families is a priority for this government and the named person policy is widely supported by leading children's charities and welfare organisations, as well as by the Scottish Police Federation, who say it will 'help keep children safer'.
"It is a policy which is aimed at protecting children's well-being, and is about supporting, not diminishing, the role of parents."