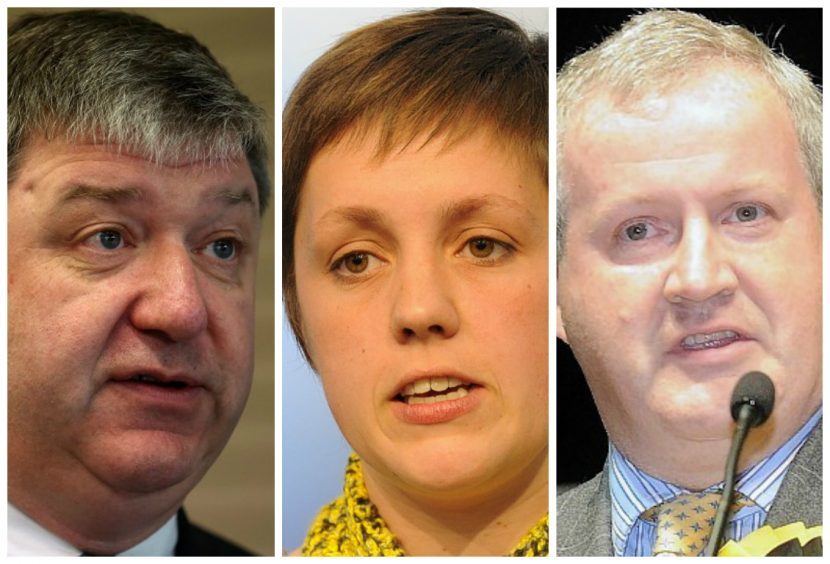 Three north MPs are thought to be among dozens of politicians targeted by a chilling death threat.
The Met Police is coordinating a UK-wide hunt to identify the perpetrator with a "positive line of inquiry" identified after a gruesome message and picture were sent to representatives with surnames beginning A, B and C on Friday night.
Ross, Skye and Lochaber MP Ian Blackford confirmed he was among the MPs who received the threat.
Aberdeen North SNP member Kirsty Blackman and the northern isles' Lib Dem Alistair Carmichael – have surnames that mean they too would have received the e-mail.
The note included a photograph of a man who had been beheaded and the text of the e-mail threatened to kill the recipient and their family.
Current Labour leader Jeremy Corbyn and former Prime Minister David Cameron also received the e-mail.
Westminster sources said there was an "active investigation" under way to track down the sender which was being coordinated by the Met, due to the fact politicians across the UK were targeted.
One added: "It was a really alarming and disturbing thing to have been sent."
Police Scotland Chief Superintendent Craig Naylor said: "I can confirm that a number of threats were sent to several politicians on Friday evening, and which have been reported by them or their staff.
"Police are following a positive line of inquiry. Appropriate advice has been given concerning personal safety and security for the politician, their families, staff and premises."
Mr Blackford did not wish to comment further, other than to confirm he had received the e-mail. Ms Blackman declined to confirm if she had received the letter, and Mr Carmichael was unavailable.
The threats were issued just 10 weeks after the murder of Labour MP Jo Cox, who was shot and stabbed following a constituency meeting in Birstall, West Yorkshire.
MSPs have been contacted because of the e-mails, although there are not thought to be any cases of Holyrood politicians being targeted.
A Scottish Parliament: "In line with advice from Police Scotland, all MSPs have been made aware of the e-mail sent to MPs at Westminster."