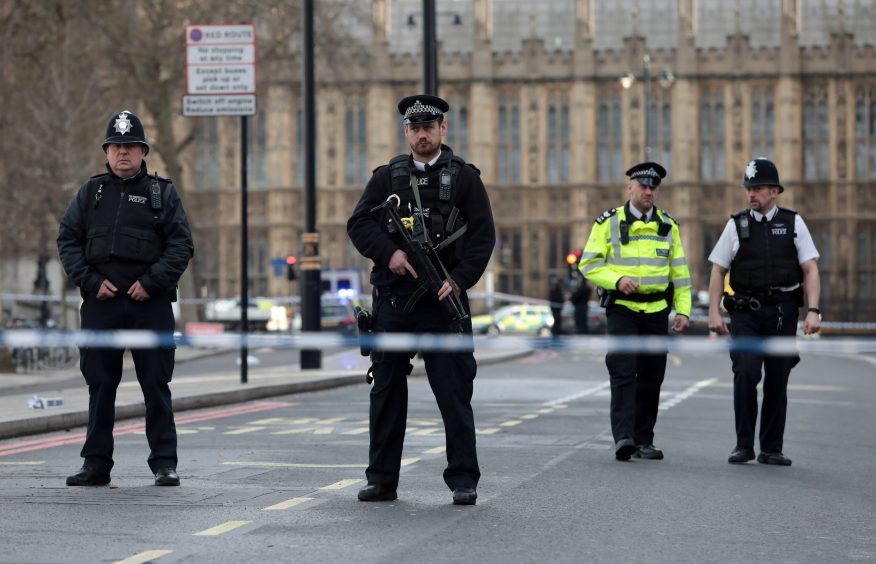 The Metropolitan Police officer who died in the Westminster attack joins a long list of colleagues who have been killed in the line of duty.
Chairman of the Police Federation of England and Wales Steve White said "no words can capture how members of the policing family will feel" after the events of this afternoon.
He said: "Officers will tonight take the opportunity to hug loved ones and seek comfort in the company of friends and family. But one will not. The pain of that officer's family, friends and colleagues will be shared by us all.
"We have lived in the knowledge that an attack on UK soil has been highly likely for nearly three years. Everyone is firmly aware of this fact, but it makes it no less shocking when it becomes a reality.
"This incident highlights the very real risks that police face each and every day.
"Our hearts go out to their family and our thoughts are with them and their colleagues at this terrible time along with others who have been injured today."
Charity Police Roll of Honour Trust has named every UK officer who has been killed in service, including the high-profile deaths of Pcs Fiona Bone, 32, and Nicola Hughes, 23, who were murdered by Dale Cregan in September 2012.
The memorial roll records more than 1,600 officers who have lost their lives while performing their duty to keep the public safe.
These have included Pc David Phillips who was killed while laying a stop-stick during a police chase. The 34-year-old father-of-two was trying to stop a Mitsubishi jeep being driven by Clayton Williams, then 19, in the Wirral in October 2015.
Also on the list is Pc Gary Toms, 37, who was critically injured confronting suspects in a dead end road in Leyton, east London, on April 11, 2009.
He died six days later when his life support machine was switched off – 25 years to the day Pc Yvonne Fletcher was shot dead outside the Libyan Embassy in London while controlling a crowd of demonstrators.
Her killer has never been brought to justice and film director Michael Winner founded the Police Memorial Trust as a result of her murder.
Pc David Rathband, who was shot and blinded while he sat in his patrol car by gunman Raoul Moat, also features on the list. The officer was found dead at his home in Northumberland in February 2012.
The last death of a Met Police officer on duty was in September 2013 when 47-year-old Pc Andrew Duncan was killed as he attempted to stop a speeding vehicle in Sutton, south London.
Among the other officers on the list is Pc Ricky Grey, who was shot in the head by a gunman who then turned the weapon on himself in Shrewsbury, Shropshire, and Pc Sharon Beshenivsky, who was shot dead when she and a colleague tried to stop armed robbers in Bradford in November 2005.
Another name on the roll is that of Pc Keith Blakelock, a 40-year-old father of three, who was set upon by a mob and hacked to death with a machete during the Broadwater Farm riots in 1985.
Det Con Stephen Oake died during a police raid on a flat in Crumpsall, Manchester, in January 2003.
Kamel Bourgass launched a frenzied knife attack on the Special Branch officer as he tried to escape. The Algerian was sentenced to life for his murder.
DC Oake's bravery not only saved the lives of several of his colleagues but potentially hundreds of people, who Bourgass was plotting to kill with the deadly poison ricin.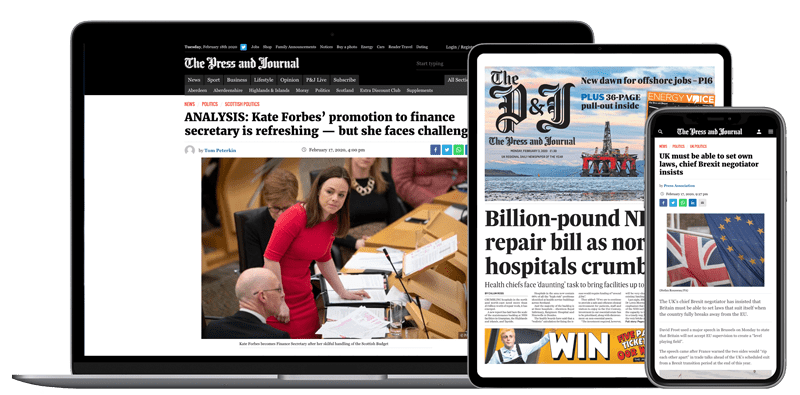 Help support quality local journalism … become a digital subscriber to The Press and Journal
For as little as £5.99 a month you can access all of our content, including Premium articles.
Subscribe