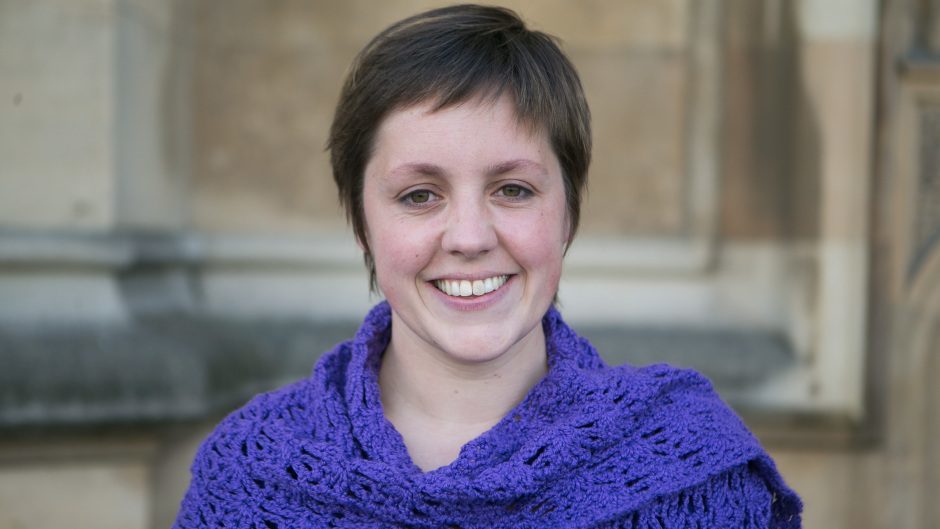 The new SNP Westminster deputy leader has warned Scotland must not be short-changed if a financial package is offered to Northern Ireland in return for Democratic Unionist votes.
Kirsty Blackman insisted the Barnett formula, used to calculate public expenditure allocated to the devolved nations, could not be "ripped up" in order to "dish out large chunks of cash".
Talks are continuing between the DUP and Tories after Theresa May failed to win a majority in the general election.
The prime minister hopes to rely on the support of the party's 10 MPs to get business – including crucial Brexit measures – through the Commons.
It is understood Downing Street figures want to give funds directly to Northern Ireland as part of an agreement to secure their votes.
But the Treasury has reportedly warned additional spending would normally be apportioned through Barnett, which in turn would also require more funds for Scotland and Wales.
There was speculation yesterday this process could be overridden.
Mrs Blackman maintained "any attempt to short-change Scotland" would not be acceptable to SNP MPs or the Scottish Government.
Calling for "full transparency", the Aberdeen North MP added: "This kind of pork barrel politics is a new low for Westminster.
"Funding across the UK is supposed to be determined by the Barnett formula, and we cannot have the funding formula ripped up in order to dish out large chunks of cash to Northern Ireland, in a grubby deal with the DUP, without fair treatment across the board.
"At the same time, suggestions that a corporation tax cut would be underwritten for Northern Ireland, while Scotland and Wales bear full responsibility for our tax decisions, would be out of order given the responsibility other parliaments rightly take."
She said SNP MPs would fight for Scotland to get "every penny we are entitled to".
A Conservative source said the negotiations were "progressing well", but fears have been voiced a DUP-Conservative agreement could compromise the UK Government's impartiality, a commitment set out in the 1998 Good Friday Agreement.
Speaking at First Minister's Questions, Nicola Sturgeon said there was "a real concern about the disregard that is being shown by many for that peace process".
But a Scottish Conservative spokesman accused her of hypocrisy, adding: "It is only three years since Alex Salmond made it clear that the SNP would work with the DUP, and Sinn Fein, at Westminster."
He continued: "As usual with the Scottish nationalists, it is one rule for them and another rule for everyone else."