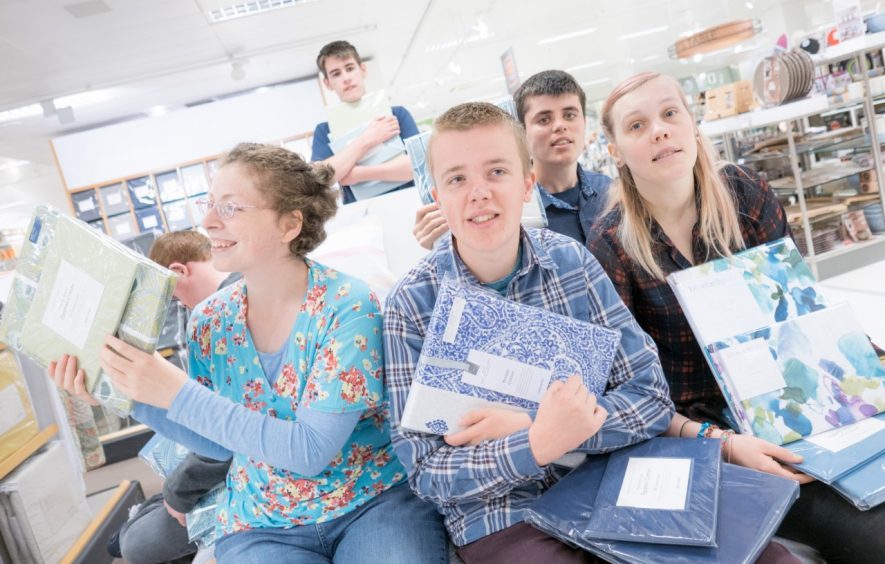 Brexit could have a "devastating impact" on Camphill communities in Scotland supporting people with learning disabilities, according to a report from the charity.
Camphill was founded in Aberdeen by Austrian refugees fleeing Nazism in 1940 and now has six communities in and around the city caring for hundreds of vulnerable people, tied into an international network.
'Brexodus' to hit Aberdeen hard as nearly half of EU citizens say they will leave Scotland
But the report from director Neil Henery sets out how 50% of the charity's workers in Aberdeen are EU citizens whose future in the UK remains unclear — putting the charity's future "in jeopardy".
He said: "Brexit will potentially make it much more difficult to recruit EU nationals as employees and co-workers, a development which could place in jeopardy the long-term sustainability of many of the Camphill communities.
"This, in turn, is likely to have a fundamental impact upon the levels of education, care and support currently provided to people with learning disabilities, and with other support needs, by the Camphill communities in Scotland, and across the UK."
The charity has six bases around Aberdeen, Beannachar, Camphill School, Simeon Care for the Elderly, Tigh a'Chomainn, Newton Dee and the Milltown Community in Laurencekirk.
Dave Mitchell, long-term co-worker and chairman of the Association of Camphill Communities, said 244 of the 500 workers in these communities are EU nationals.
He said: "Brexit raises questions about how Camphill will go forward, because we have a bit of a peculiar model in having a workforce made up mainly of volunteers.
"We're a fairly significant care provider in Scotland and we think we are a very valuable resource.
"There is the potential our volunteers won't fit into any re-working of entry requirements in future and we need to make sure their rights are protected."
Mr Mitchell said Camphill did not attract many UK volunteers because most students would rather take a gap year further afield and using another language.
He said: "Our origins are of refugees coming from Europe so we have always attracted people from Europe, often through word of mouth of other people's good experiences with us.
"Quite often volunteers grow into employees having experienced the ethos of the community and they are the backbone of the Camphill communities.
"I do feel the message seems to have gone out that people from outside the UK are not welcome and Camphill has always been a place of welcome. We want to continue that.
"We have a really vibrant cultural mix and that is an essential part of our ethos.
"If we lost that and had to replace it with staff in a more conventional sense I think we would lose that vitality and it's essential we have that. That is what is being threatened, really – our whole ethos."
Brexit Minister Michael Russell said he was "extremely concerned" by the report.
He said: "This report shows the risks we face as a result of the UK Government pursuing a disastrous extreme Brexit, which will leave Scotland outside the European Single Market. It is extremely concerning to see such a stark warning of the risks posed to our vital care services.
"Our fellow EU citizens have enriched our economy and society. As this report highlights, that is true across every sector – in this case, providing care and support for some of our most vulnerable people.
"This warning comes just days after a leaked paper showing the UK Government's plans to drive down migration and shut out EU citizens. It is clear that no thought whatsoever has been given to Scotland's needs and we will redouble efforts to ensure the UK Government changes course."
A UK Government spokeswoman said: "After we leave the EU we must have an immigration system which works in the best interests of the UK. Crucial to the development of this will be the views from a range of businesses, including the manufacturing sector.
"We will be setting out our initial proposals for this system in the autumn but we have already been clear there will be an implementation period after we leave the EU to avoid a cliff edge for businesses.
"In June we published our offer to protect the rights of EU citizens in the UK, confirming no-one living here lawfully will be asked to leave when we exit the EU and they will have a grace period to regularise their status."