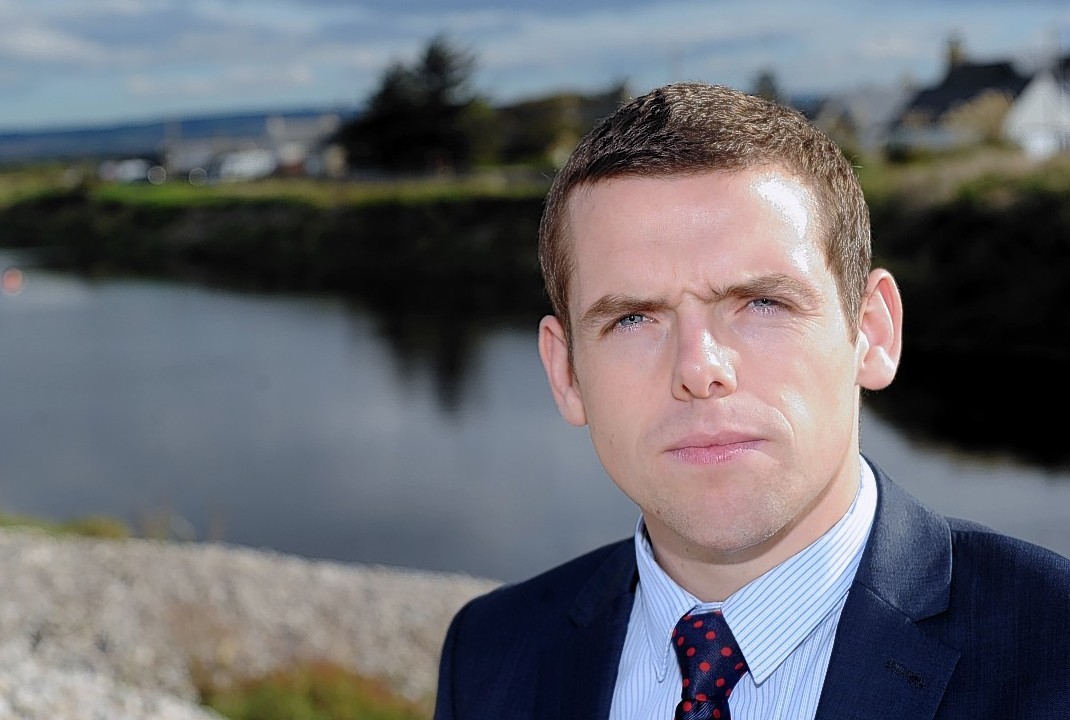 Moray MP Douglas Ross has been warned about his use of language by his second employer the Scottish Football Association.
Mr Ross said his priority, if he became Prime Minister for the day, would be "tougher enforcement against Gypsies and Travellers" in an interview last month.
The comments were condemned by groups including human rights charity Amnesty International at the time and Mr Ross was reported to the SFA's disciplinary panel.
Now, the SFA, who employ the MP as a part-time football referee, has flagged up the group's rules relating to discriminatory comments.
However, they decided against taking further disciplinary action.
An SFA spokesman said: "Mr Ross had been reminded by the compliance officer that he should give careful regard to the SFA's disciplinary rules whilst under its jurisdiction."
Highlands and Islands MSP John Finnie, Green, described the decision not to charge Mr Ross as disappointing.
He added: "No-one with a passing knowledge of Scottish football will be surprised that the blazerati at the SFA have decided there's nothing wrong with the deeply offensive remarks of one of their own, Douglas Ross."
Holyrood's equal opportunities committee convener Christina McKelvie, SNP, said the SFA had at least taken his comments more seriously than the Conservative party.
She said: "Part-time politician Douglas Ross has been a constant embarrassment to Ruth Davidson since being elected – choosing to run the line at football matches instead of turning up for his parliamentary duties.
"But now, it seems the SFA take his offensive and divisive comments about gypsy travellers more seriously than the Tory party. Ruth Davidson clearly thinks her party can do and say whatever they want and get away with it."
Mr Ross said he hoped to draw a line under the matter.
He said: "I'm glad the SFA has found I didn't breach any rules and look forward to drawing a line under this matter.
"The association did remind me about the use of certain language, something I immediately acknowledged and apologised for after the original interview was aired."