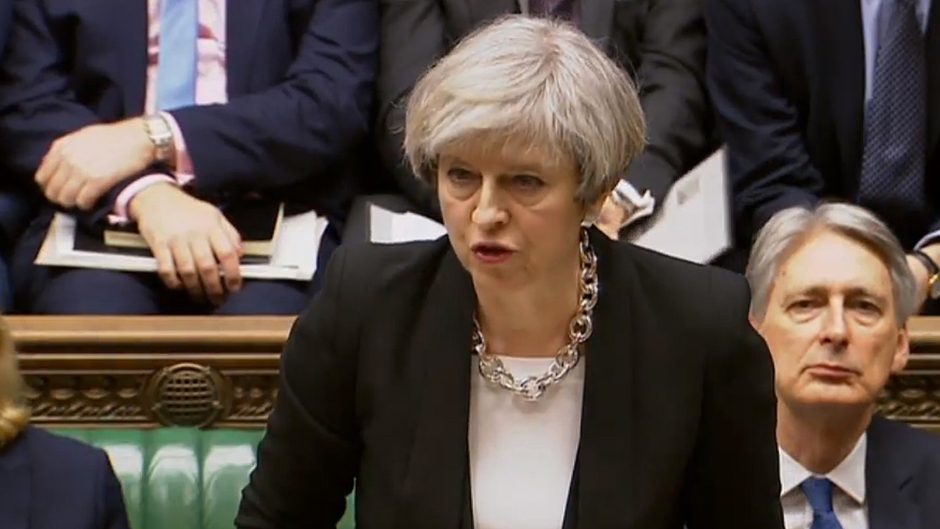 Theresa May should summon Royal Bank of Scotland chief executive Ross McEwan and tell him a recent decision over branch closures is unacceptable, the SNP has said.
Ian Blackford, the party's leader in Westminster, accused the bank of "turning their backs on 259 of our communities".
The prime minister said branch closures were a commercial decision and that alternative services were in place for vulnerable customers.
Speaking at prime minister's questions, Mr Blackford said: "If the prime minister recognises the importance of this, she should be summoning Ross McEwan into see her and making it clear that we will not accept towns and villages up and down the United Kingdom losing banking services.
"There are 13 towns in Scotland where the last bank will be going.
"This is not acceptable. It is about time the prime minister accepted her responsibilities.
"Will she summon Ross McEwan and will she tell the Royal Bank of Scotland this must be reversed?"
He had earlier said the UK had bailed out the bank in 2008 at a cost of £45billion.
"In 2017, Royal Bank of Scotland are paying us back by turning their backs on 259 of our communities," Mr Blackford added.
"Given we are the majority shareholder, will the prime minister step in and tell the Royal Bank of Scotland to stick to their commitment and not close the last bank in town?"
Mrs May replied: "The decision to open and close branches is a commercial decision taken by banks, without intervention from the government.
"But we do recognise the impact this has on communities, and the Secretary of State for Scotland raised concerns that the House have expressed on this issue in his meeting with RBS.
"Of course more people are banking online. This is having an impact, but we do want to ensure that all customers, especially vulnerable ones, can still access over the counter services.
"That's why we've established the access to banking standard, which commits banks to carry out a number of steps before closing a branch, and the Post Office have also reached an agreement with the banks that will allow more customers than ever before to use Post Office services.
"So we recognise the importance of this on communities and have acted in a number of ways."
Labour former minister Caroline Flint urged the prime minister to restore the bank levy and use it to stop branch closures. She said Mrs May's earlier answers showed she "hasn't got a clue about the concerns of small towns", as the MP raised two NatWest closures in the Doncaster area.
Ms Flint said: "That's two more on top of a record-breaking 700 bank branch closures this year, and that's despite the big four banks delivering £13.5billion half-year profits."
Mrs May replied: "Let's be very clear, there is a bank levy, there is also a corporation tax surcharge for banks and this government is raising more money from the banks than the Labour government ever did."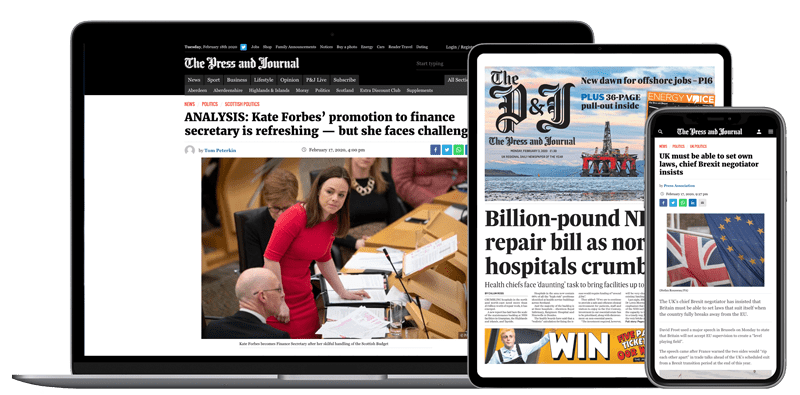 Help support quality local journalism … become a digital subscriber to The Press and Journal
For as little as £5.99 a month you can access all of our content, including Premium articles.
Subscribe