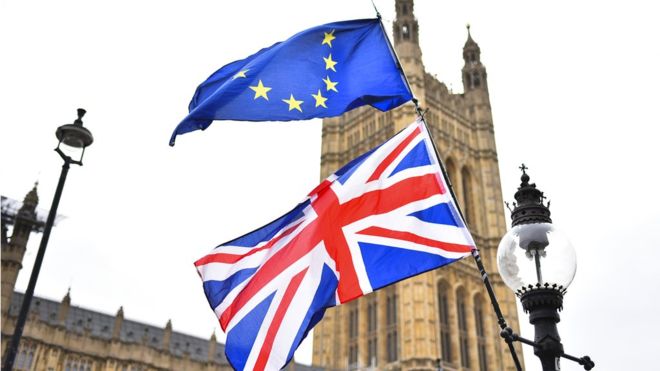 When is Brexit?
Britain's legal departure date is in 17 days time on March 29.
Is that still the case?
It very much depends on what action MPs take this week. Today, Theresa May will bring her deal back to the Commons for MPs to vote on, if that vote is lost the prime minister has pledged to give politicians the chance to vote on a no-deal Brexit on Wednesday and if that too is rejected a motion will be tabled on Thursday allowing MPs to demand the government seek an extension to Article 50, thus extending Britain's EU membership to allow for further negotiations.
Will Theresa May get her deal passed?
Mrs May and her negotiating team were working down to the wire in Strasbourg last night to find a breakthrough on the controversial Northern Ireland backstop element of the deal. Without legally binding changes to the backstop, which aims to prevent a hard border on the island of Ireland, the DUP and the Brexiteer faction of the Conservative Party will refuse to support the deal.
What happens if the prime minister fails to get concessions and her deal is rejected?
The prime minister's official spokesman has said that if MPs reject the deal there will be an "emergency business statement" which would "set out next steps with the House". Brexit minister Robin Walker, speaking in the Commons yesterday, told MPs that the plan to have two further votes, on whether or not to leave the EU with no deal and whether or not to delay exit day, remained unchanged.
What option would get the backing from MPs?
There is no majority for a no-deal in the Commons, only a small handful of MPs believe that leaving on WTO terms would be a good settlement for the UK. There would however be a majority in the Commons for requesting an extension to Article 50, but this would require approval from the EU.
Would the EU grant an extension?
A short extension – to make sure any last-minute deal gets turned into law in the right way – would almost certainly get the green light. But anything longer than three months would present political and legal challenges.