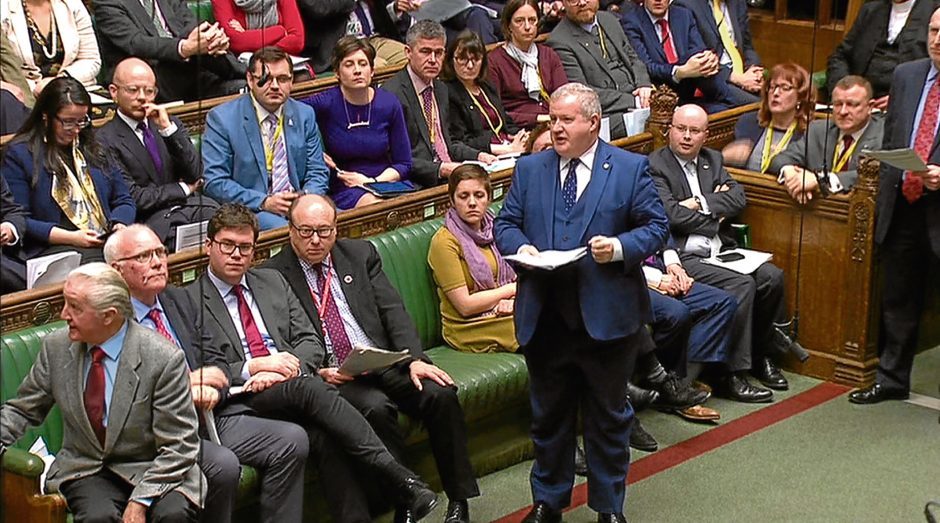 SNP Westminster leader Ian Blackford accused Theresa May of "grave cowardice" after she ducked demands to update MPs on her Brexit negotiations yesterday.
The prime minister sent junior Brexit minister Robin Walker to the Commons to respond to demands from Labour leader Jeremy Corbyn for an update.
Mr Walker was jeered as he explained he had been sent because negotiations were "at a critical stage".
As Mr Walker fielded questions, Mrs May was on the other side of Parliament Square at Westminster Abbey taking part in a Commonwealth Day service.
She read a Bible lesson on the importance of solidarity, stating: "The body is not one member, but many.nd whether one member suffer, all the members suffer with it; or one member be honoured, all the members rejoice with it."
Mr Corbyn told MPs that "the Government is in chaos and the country in crisis".
Mr Blackford added: "We are days away from the scheduled UK exit from the EU and yet this government still has no plan to protect jobs and living standards, the prime minister is guilty of neglect.
"She's proven incapable of governance, incapable of negotiation and utterly incapable of leadership. The truth is that the politics of the United Kingdom has become a farce."
He added: "We cannot ignore the facts, this place is in total chaos. The crisis engulfing the United Kingdom is deepening, in Scotland businesses, students, farmers, academics, mothers, fathers, EU nationals are rightly worried about their futures, but this government, this Tory party, this prime minister couldn't care less about the people of Scotland.
"This deal will damage our economy, destroy growth and deprive Scottish people of all the cherished opportunities the European union have gifted us."
Mr Walker responded: "The interests of the Scottish people are in our strong union of the United Kingdom, we want to deliver a good deal for the whole United Kingdom."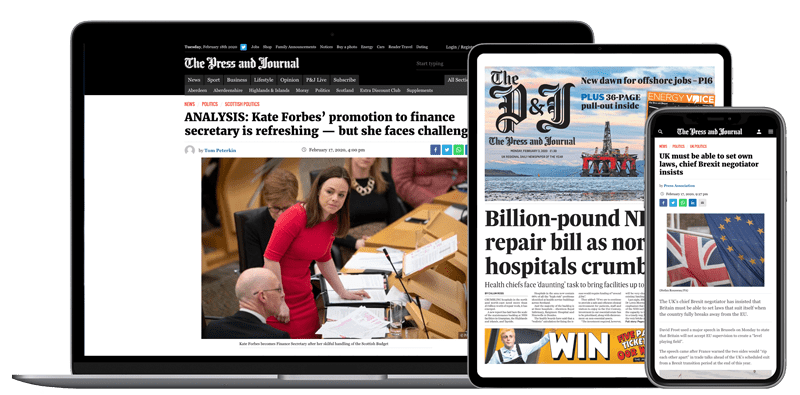 Help support quality local journalism … become a digital subscriber to The Press and Journal
For as little as £5.99 a month you can access all of our content, including Premium articles.
Subscribe