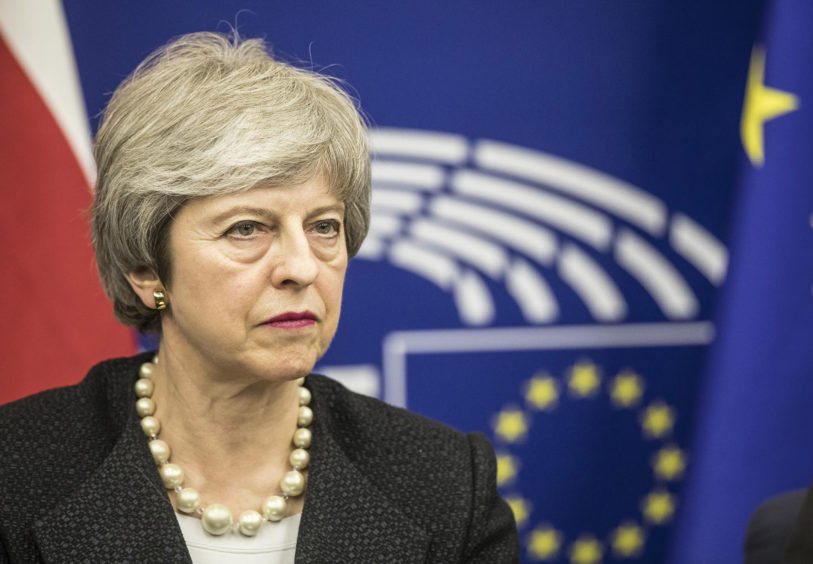 A delay to Brexit is now "inevitable" after MPs rejected the idea of Britain leaving the EU without a deal.
In a surprise move, the Commons voted 312 to 308 – a majority of four – in favour of a cross-party amendment rejecting a no-deal Brexit.
And the vote was later confirmed by a more emphatic 321 votes to 278, overriding a government motion tabled by Theresa May which would have rejected no-deal on the scheduled date of March 29 but left it on the table for other times.
The prime minister responded with a defiant statement, insisting a no-deal Brexit could only be avoided by agreeing a deal, or cancelling Brexit.
She said she would bring forward a motion today on delaying Brexit which would "set out the fundamental choice facing this house".
If MPs agreed a deal, she said the government would request a "short, technical extension" to Article 50.
Without an agreed deal, she said there would be a "much longer extension" that would require the UK to take part in European parliament elections, adding: "I do not think that would be the right outcome."
Four of Mrs May's cabinet ministers, including Scottish secretary David Mundell, defied a three line whip on the vote in a massive breakdown of collective government responsibility.
A Downing Street spokesman, asked if the ministers would be sacked, said that "voting against the government is a resigning matter", but on abstentions he said "we will have to decide".
Work and Pensions Minister Sarah Newton resigned moments after defying the whips to vote for the cross-party amendment rejecting a no-deal Brexit.
The mother-of-three, who backed Theresa May in the Tory leadership election in 2016,  took up the role in November 2017.
Mr Mundell, after the vote, took to social media to say: "I've always opposed a no deal Brexit.
"The PM has my full support in her objective of leaving the EU with a deal to deliver an orderly Brexit."
Labour leader Jeremy Corbyn said extending Article 50 and delaying Brexit was "now inevitable".
He said: "In the last 24 hours Parliament has decisively rejected both her deal and no deal.
"While an extension of Article 50 is now inevitable, responsibility for that extension lies solely and squarely at the Prime Minister's door."
Calling on Parliament to "take control", Mr Corbyn said MPs must now find a "compromise solution" – including a People's Vote – as "that's what we were elected to do".
The government's motion today will ask MPs to back an extension until June 30 to pass legislation if the Commons can back a deal.
If the Commons has not passed a deal by March 20 it is "highly likely" that the European Council would require a "clear purpose" for any extension, the motion adds.
It points out that any extension beyond June 30 "would require the UK to hold European Parliament elections" in May.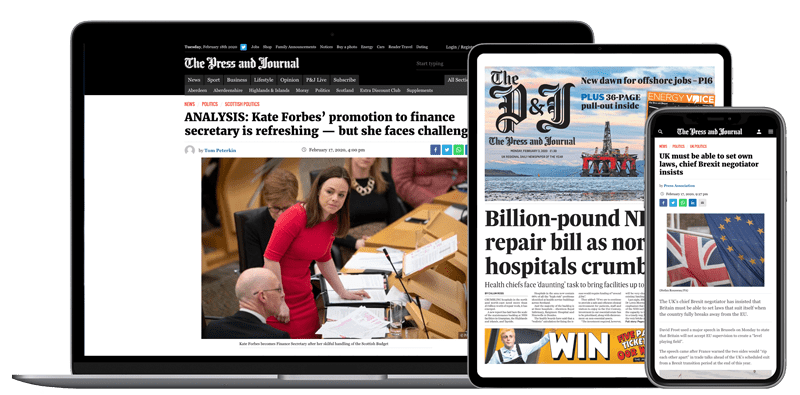 Help support quality local journalism … become a digital subscriber to The Press and Journal
For as little as £5.99 a month you can access all of our content, including Premium articles.
Subscribe