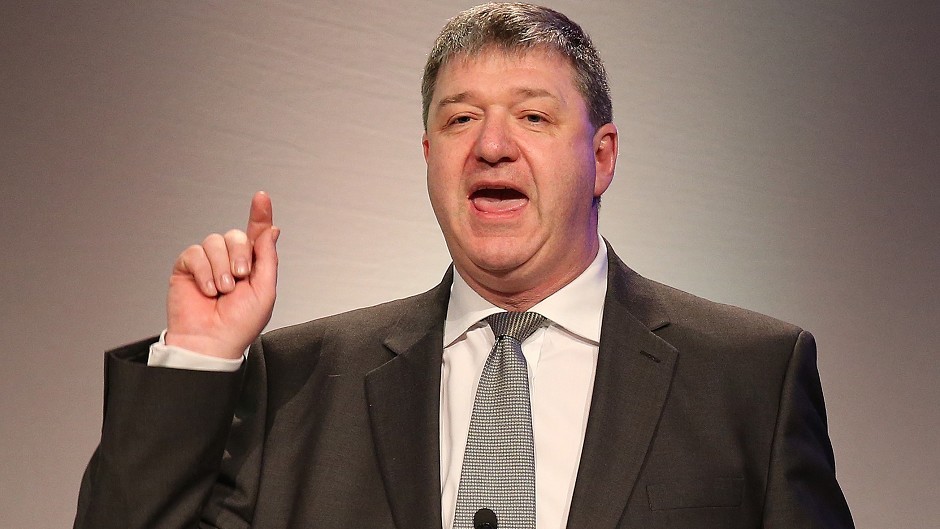 Scotland's rural economy will suffer "serious damage" if the government's no-deal Brexit plan is ever implemented, MPs have heard.
Former Scottish secretary Alistair Carmichael warned ministers to urgently heed the advice of the National Farmers' Union and revise their food tariff plan.
The Orkney and Shetland MPs' warning came just days after the union wrote to the government to say leaving without a deal "would be catastrophic for UK farming".
In the event of no-deal 87% of total imports into the UK by value would be eligible for tariff-free access. Tariffs would still apply to imported beef, lamb, pork, poultry and some dairy products, but eggs, cereals, fruit and vegetables are not afforded the same protection.
Mr Carmichael, speaking at Scotland questions in the Commons, said: "The economy of rural Scotland would suffer serious damage if the government's proposals for tariffs and food stuff are ever to be implemented. The National Farmers' Union of Scotland has called for that to be rethought, is the government listening to them?"
Treasury minister Mel Stride responded by saying Theresa May's Brexit deal was the best way to avoid running "into those particular difficulties".
During the question session, Scottish Secretary David Mundell faced repeated claims that he was not "standing up for Scotland", with one SNP MP claiming it was "time to rename his post the secretary of state against Scotland".
Mr Mundell replied: "I'm sure that line sounded better in the mirror… this House has made it very, very clear that it will not accept a no-deal Brexit, what however we are committed to doing is ensuring that we deliver on the referendum and that means leaving with a deal and that's why I continue to support the prime minister's deal."