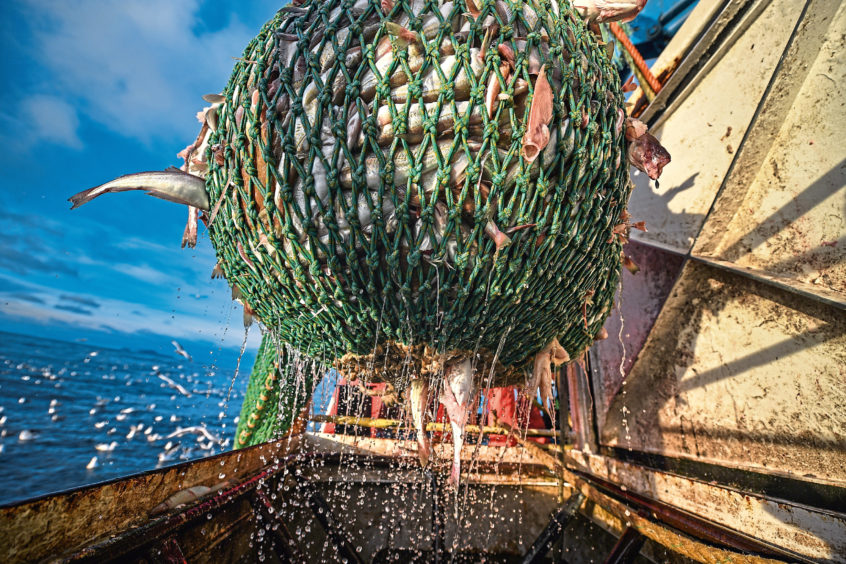 Fishing leaders have warned ministers they "will not be forgiven" if the promises of Brexit are not delivered to the industry.
At a meeting in Parliament yesterday, industry bosses told the new fishing minister Robert Goodwill that they were watching developments "very carefully" after Theresa May announced she would be seeking a further extension to Article 50.
Mike Park, chief executive of the Scottish White Fish Producers Association, said: "We're almost getting into DEFCON 4 in terms of danger for the industry".
Mr Park, along with other industry leaders, is fearful that a long extension could result in the sector being traded away.
Bertie Armstrong, chief executive of the Scottish Fisherman's Federation, said: "The benefits have been outlined that will come from getting the other side of Brexit.
"The date that we settled upon in the Withdrawal Agreement, after some argument and discussion, was the end of 2020.
"That must stand as the date when we leave the common fisheries policy. This opportunity is big enough to lift the UK to a level on the global seafood trade of a level in volume and value of Iceland."
He added: "We are watching very carefully that no red lines are crossed on the agreement, let's cross no red lines or you won't be forgiven in your local constituencies."
Tory MP George Eustice, who quit as fishing minister in February, told the Press and Journal that a long extension presented a "real danger" for the industry.
He said: "It does become a question about whether we actually ever leave, for me there is a risk of losing Brexit altogether and that is why I resigned."
Mr Eustice said there now needed to be compromise and added: "I think from the point of view of the fishing industry a Norway style option by rejoining the Efta pillar and staying in the EEA is probably the quickest and swiftest way to become an independent coastal state.
"At the moment, there's no sign of the government picking up and running with it and unless the government adopts an Efta style Norway solution as a compromise, it's hard to see anything other than a long extension."
The government have so far resisted an Efta model as that would require adopting freedom of movement, but Mr Eustice said this opposition may eventually fade away. He said: "I suspect that once the future economic partnership talks have concluded it will probably include free movement or some kind of labour mobility agreement."
Mr Goodwill, opening the event, said: "We have the chance to seize the sea of opportunity available to us and grow our fishing and seafood industries, a task to which I am looking forward to.
"Leaving the EU does not entail the end of a close working relationship with our European partners on fishing, marine management and the seafood trade, but our future will be on our terms."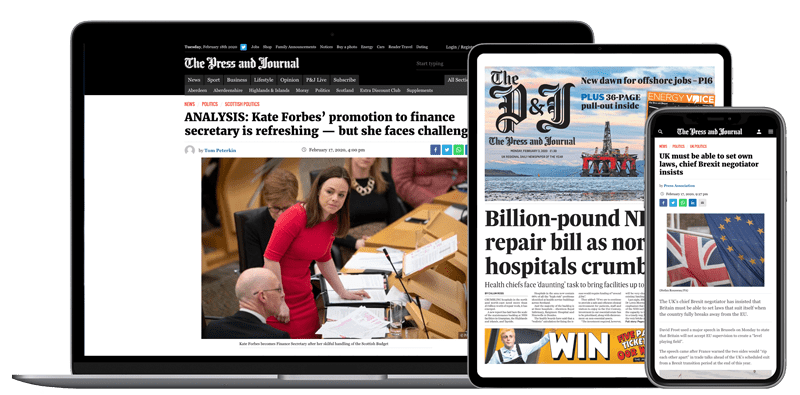 Help support quality local journalism … become a digital subscriber to The Press and Journal
For as little as £5.99 a month you can access all of our content, including Premium articles.
Subscribe