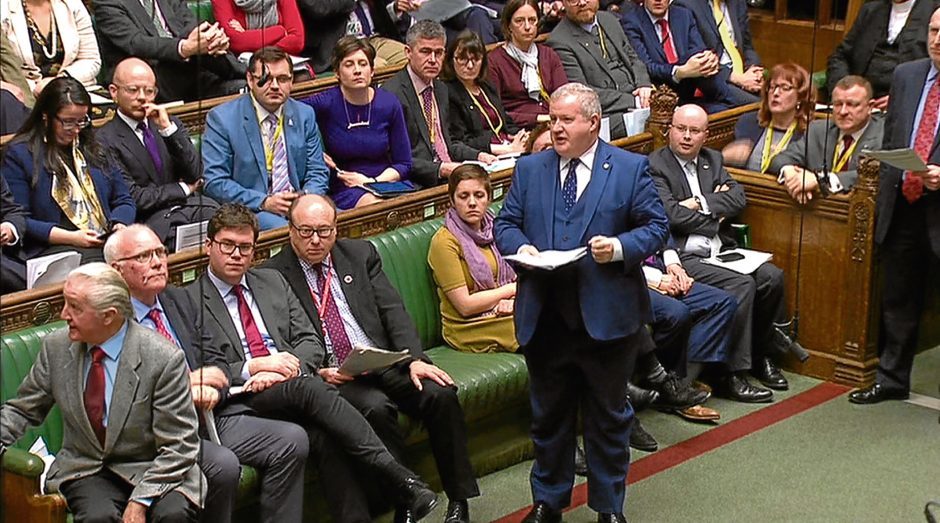 Theresa May has been accused of building a "hostile environment" for foreign students after refusing to commit to extending free EU student fees through to 2021.
SNP Westminster leader Ian Blackford, speaking at prime minister's questions, also hit out at the length of EU student visas – pointing out that in Scotland the majority of university courses run for four years, not three as the visa allows.
Mr Blackford said: "Scotland's First Minister has pledged to match free EU student fees through to 2021.
"Will the prime minister follow this example, or is she determined to build a bigger hostile environment?"
Mrs May responded: "We have made clear about the position for EU students in this year and we will make the announcements in good time for students for future years.
"But I think I am right in saying what the Scottish Government has actually done is said that EU students can have free tuition up to 2024, but English students will have to pay."
Mr Blackford said the response was "quite remarkable" as "it is the Tories that have introduced fees for English students".
He added: "Scottish university courses are generally for four years. The Scottish Government and Scottish universities have asked repeatedly for this simple change to be made to reflect our circumstances."
Mrs May replied: "I understand the situation is not quite as problematic for those students as you set out, given the ability to convert these."
Mrs May hit out at the SNP, saying they should spend more time "improving the quality of education in Scotland and less time obsessing about independence".