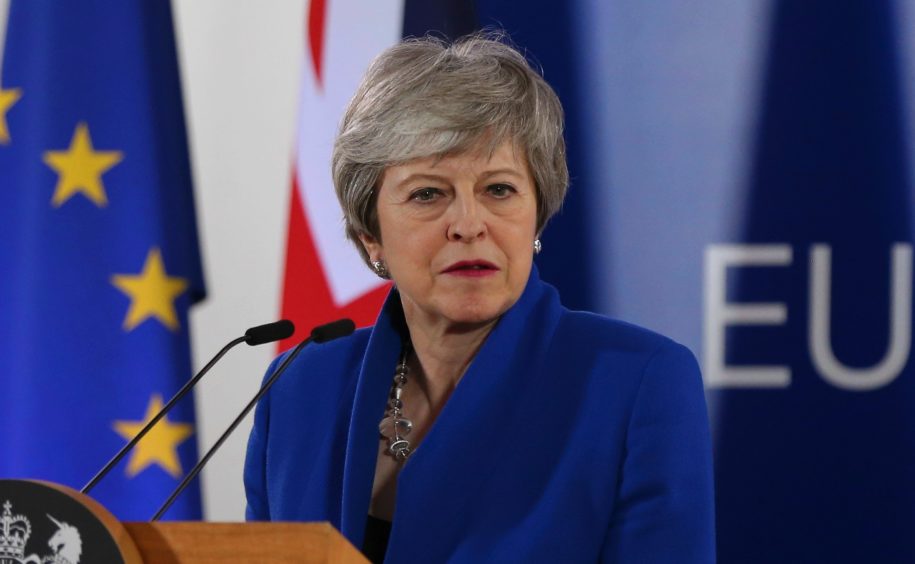 Theresa May was accused of "running scared of democracy" after her appearance at the Scottish Tory conference.
The SNP criticised the prime minister for opposing a second independence referendum and another vote on the UK's membership of the European Union.
It came as Scottish Tories aimed barbs at the SNP, with Aberdeen South MP Ross Thomson claiming the party was "blinded by their obsession with independence".
SNP MEP Alyn Smith, who is standing in the May 23 elections, said: "Theresa May is doing everything in her power to impose Brexit on Scotland – while denying the people a say on their future.
"That is democratically indefensible, and will prove to be politically unsustainable.
"Support for independence is on the rise, and is only likely to grow further, making a vote on Scotland's future inevitable.
"This is a lame-duck Prime Minister who is running scared of democracy – despite her complete inability to make any progress on Brexit whatsoever."
Mr Smith also pointed to the sacking of Gavin Williamson as evidence the Tories were more concerned with "political games" than national security.
He added: "The contrast with the SNP's record in government could not be clearer.
"In the last week the Scottish Government have brought forward ambitious plans to help young people buy homes, increase our exports and to improve our world-leading climate change targets."