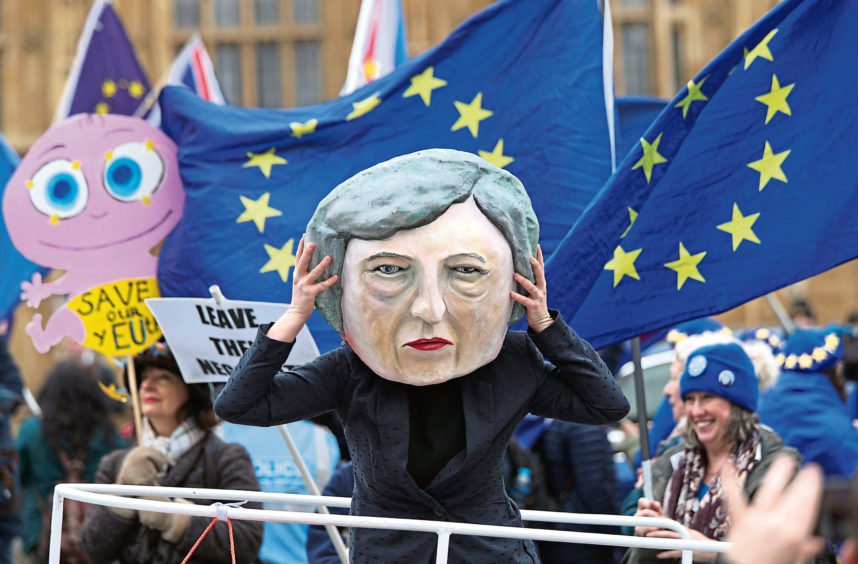 Theresa May's Brexit strategy is akin to "masochism", a senior SNP figure has said.
SNP Commons leader Pete Wishart made the observation as the government confirmed the Withdrawal Agreement Bill would come before MPs at the start of June.
Mr Wishart, speaking at business questions, said: "It seems to me that the very definition of Mayite Conservatism seems to be doing the same thing again and again and again and again and again and again and hoping that you might get a different result at the conclusion of that.
"It seems to involve delusion, deafness, self-flagellation – which they have obviously found a taste for – eventually leading to schism, paralysis and then eventual political death."
He added: "The men in grey underpants are still camped outside Number 10 trying to get the recalcitrant occupant to leave.
"Ultimatum after ultimatum is delivered but with no effect. Timetables are discussed to no impact."
In reply, Commons leader Andrea Leadsom said of Mr Wishart: "I'm getting a bit worried about him. Masochism and underpants in the same intervention."
The exchanges came after shadow Brexit secretary Sir Keir Starmer revealed that Labour will oppose the Withdrawal Agreement Bill if it remains unchanged.
Sir Keir said: "I'd have thought it was patently clear that if the prime minister's deal is put forward for a fourth time, if it's allowed, it will fail just as it has failed three times already.
"But I want to make it clear that Labour opposes the idea of passing the Withdrawal Agreement Bill without an agreed deal.
"That would put the cart before the horse and Labour will vote against at second reading on that basis."
Brexit Secretary Steve Barclay responded: "That's not the basis on which the discussions have been held.
"That may be his personal position but it is not – as I understand it – the official position of the leader of the opposition.
"But it will be for the House to make a decision and what the Prime Minister has made clear is there'll be an opportunity to do that in the week after recess."
On a no-deal Brexit, Mr Barclay added: "Planning is continuing for no-deal.
"Funding is allocated and I think it is important that as a government we use the time that we have between now and October 31 to ensure we are prepared should that eventuality arise.
"But it is in our interests to secure a deal so it becomes unnecessary."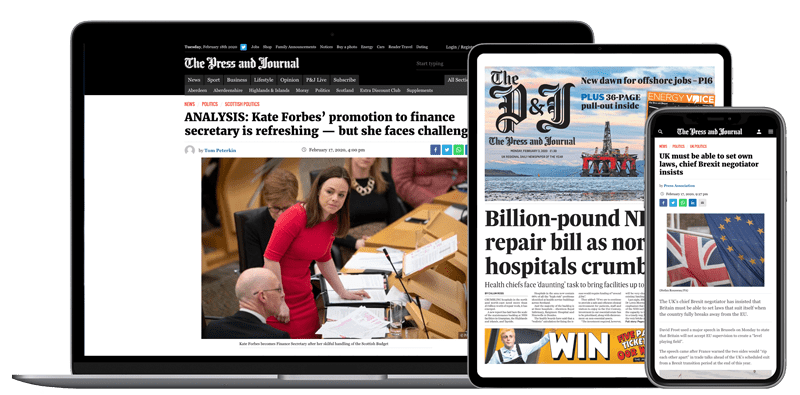 Help support quality local journalism … become a digital subscriber to The Press and Journal
For as little as £5.99 a month you can access all of our content, including Premium articles.
Subscribe