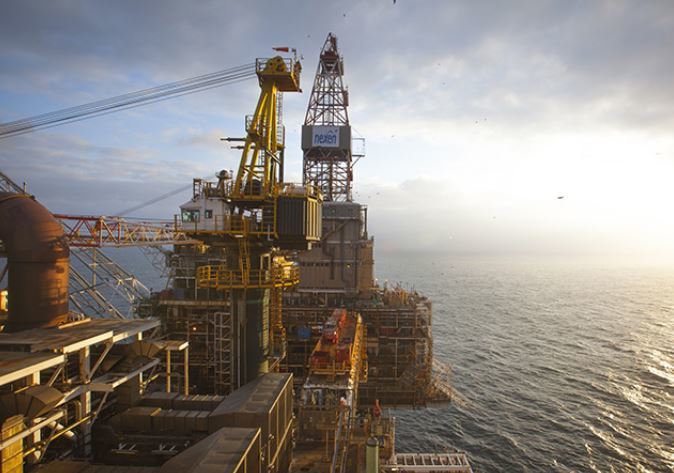 North-east MP Colin Clark has accused the Liberal Democrats of "putting North Sea jobs at risk" after senior party figures spoke out against hydrocarbons in the ongoing debate around climate change.
Lib Dem MP Sir Edward Davey will lead a Westminster Hall debate today to discuss "the financial and ethical risks" of investment in fossil fuel companies.
Mr Clark argued that the tone of the debate, along with recent statements from his Lib Dem colleagues, suggested the party was "backing away" from support for the oil and gas industry.
Mr Clark has called for continued government backing for a "responsible" oil and gas sector, acknowledging that the switch away from coal to natural gas has played a large part in the reduction of carbon emissions in the UK by 38% since 1990.
He said: "The Lib Dems – like the SNP – are backing away from support for the oil and gas industry.
"This change in narrative and demonising of fossil fuels is putting North Sea jobs at risk.
"The UK oil and gas sector supports 280,000 jobs, and it will still provide two thirds of our total primary energy supply by 2035."
Lib Dem MP Sir Edward Davey dismissed Mr Clark's argument as "political point scoring".
The former energy secretary said: "Everyone knows the Liberal Democrats have worked hard for the oil and gas sectors – not least to help them transition to a zero carbon economy.
"It was George Osborne as Tory Chancellor who cancelled the Lib Dem plans for a world first of a gas-fuelled power station based in Scotland where carbon emissions were captured and stored in the North Sea.
"Lib Dem ambitions for carbon capture and storage would have preserved jobs and even created more in north-east Scotland – and it's a scandal that Conservative MPs voted to stop our strategy to move to zero carbon whilst using existing gas reserves.
"While it may be news to the Scottish Tories, our planet is under threat by climate change. We are facing a climate emergency, and we must not shrink from the challenge."